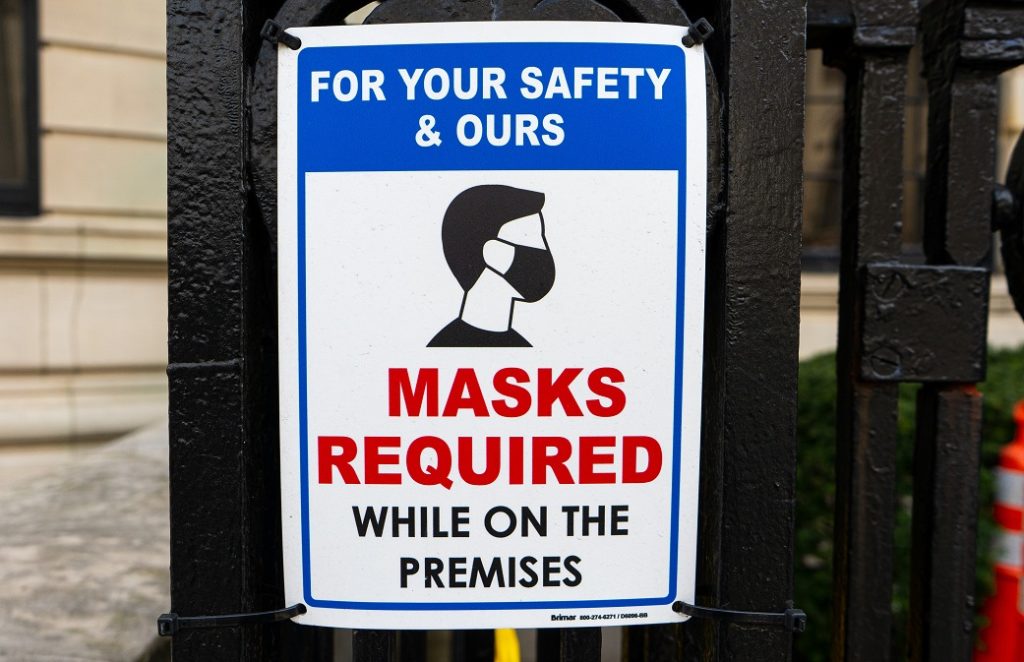 Mask mandates are going away everywhere. It is almost as if a memo went out over the weekend of February 5, 2022 to all the people who have had their boot firmly planted on our face that they should switch to sneakers.  
I'll leave it for you to consider what has caused this radical change in 'science' over one weekend.
Regardless of the cause, the floodgate opened.
Consider articles describing what has happened this week:
California will lift the blanket indoor mask mandate.
New Jersey, Oregon, Connecticut, and Delaware do the same.
Nevada joins in.
Los Angeles County slightly relaxes their mask requirements.
Eight counties in the Bay Area will lift their mask mandate.
Almost fell out of my chair reading one comment in the San Francisco Chronicle article discussed below. Unidentified public health officials are arriving at a conclusion which was achieved by dozens of other states approximately 23 months ago. I will quote the article, because otherwise you would think I'm imagining this:
"…officials say they plan to ease away from legal mandates to dictate behavior and instead trust individuals to make their own health decisions, including whether and when to wear masks."
Wow. Only took two years to make that realization. I guess that's better than never.
Until this month, a trust-the-public attitude was prohibited, with penalty of banishment from the public square for anyone who held such a radical, heretical concept. After the weekend, trusting people to make their own decisions is suddenly acceptable.
The New Jersey and Nevada governors also made previously-heretical comments.
More details:
(more…)