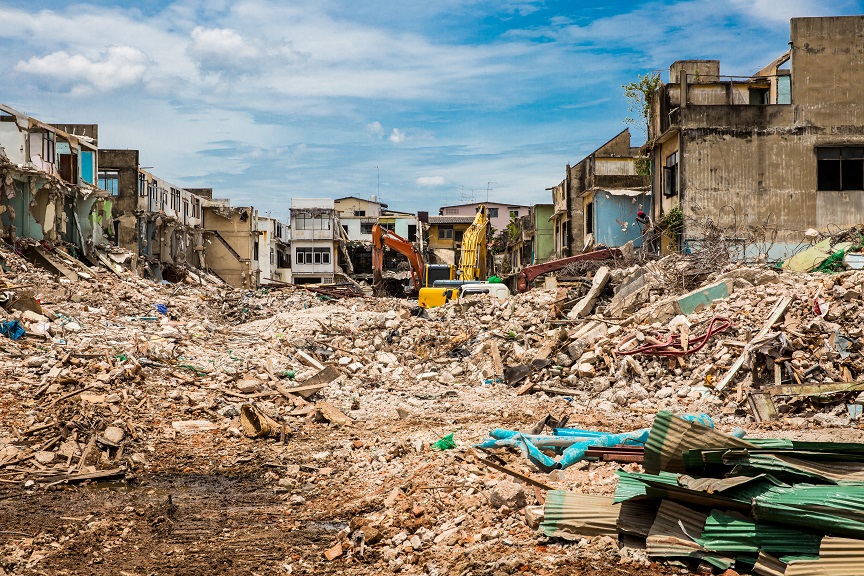 With the speed at which restrictions are disappearing we will shortly see our alleged leaders claiming credit for their victory in defeating the pandemic.
In advance of those headlines, here are a number of reports to keep in mind: articles on adverse medical consequences, increasing supply chain disruption, and flaming hypocrisy from flagrant hypocrites:
Leaked information from military's medical database shows severity of adverse effects from vaccinations.
In England, the vaccinated are getting sicker at higher rates than the unvaccinated.
In New York state the double jab is a mere 12% effective for young children.
Police officers moving to the Inland Empire area of California to escape vaccination dictats.
Train robberies are a thing in Los Angeles.
Weapon thefts are part of those train robberies.
Backups at US ports are spreading.
School board in New York blows off masks while schoolchildren suspended for doing the same.
Masks optional for SAG awards and mandatory for schoolchildren.
When you see the declarations of victory by our rulers in political office, overlords in the public health sector, and our betters in news media, remember what they did.
Remember what happened.
Remember who took away 18 months or 2 years of your child's education.
Remember who cratered the economy and caused the supply shortage we see every day.
Remember who generated the Carter-era rate of inflation we see all around us.
Remember.
Adverse health impacts.
The Georgia Record – 1/28/22 – Military mad skyrocketing disease data leaked! Biden regime knowingly continues destruction of force  and  The Last Refuge – 1/30/22 – Military Database Shows Alarming Increase in Adverse Medical Conditions After Forced Covid Vaccination – Information leaked to media from the Defense Medical Epidemiological Database shows increases in severe medical conditions after widespread vaccination.
Military researchers looked at five-year averages of various medical conditions then looked at rate of those problems after vaccinations. Just a few of the massive increases of disease, illness, and sundry life-threatening problems during the first 10 months of 2021:
Up 269% – myocardial infarction/heart attack
Up 175% – pericarditis
Up 285% – myocarditis
Up 319% – Bell's palsy
Up 476% – menstrual irregularity
Up 360% – spontaneous abortion/miscarriage
Up 1529% – chest pain
Up 905% – dyspnea/difficulty breathing
The obvious conclusion is the vaccine is making our servicemen and servicewomen sick.
Eugyppius: A Plague Chronicle – 1/20/22 – Unboosted Brits Infected and Dying at Higher Rates than Unvaccinated – The British Health Security Agency is publishing infection and death case numbers of people who are unvaccinated, double vaccinated, and boosted. What they are NOT doing is calculated cases per 100,000.
Another thing they are NOT doing is splitting the data to show outcomes for people with just two vaccinations.
The staff at Eugyppius have done the calculations and published a number of graphs. They looked at data from 12/20/21 through 1/16/22. That is about a month.
What did they find?
Looking across the graphs you can see clear pattern of worse outcomes for people that have two shots compared to unvaccinated. Even folks who are boosted with a third shot consistently have worse outcomes.
First graph shows slightly worse outcomes in terms of infections for people with three shots compared to no shots in the over 30 age brackets.
Second graph shows something in the range of two or three times higher infection rates for people with two shots compared to unvaccinated in all of the 18 and over age brackets.
During this one month timeframe, the death rate in the 70-79 and over 80 age brackets is higher for people with two shots than no shots and higher for people with three shots than zero shots. For the elderly, omicron is going around the vaccinations.
Fifth graph looks at age standardized cases per 100,000 for each of the four weeks under review. This graph shows infection rates for zero, one, two, and three shots. In all four weeks the group with the lowest infection rate is the unvaccinated. This shows severe negative efficacy for vaccinations.
A whole lot more research is needed, but this study is unsettling.
2/28/22 – CNBC – Pfizer Covid vaccine was just 12% effective against omicron and kids 5 to 11, study finds – Summary of study: Covid vaccine is worthless for children age 5 through 11 and that is for an age group that doesn't get sick as often and when they do the symptoms are far less severe.
Study was by the New York State Department of Health. They found the effectiveness of the Pfizer double job collapsed during the omicron surge. Here's the effectiveness data:
Infect. – Hosp.% –  date
68%  – 100%  –  12/13/21
12%  –   48% –  1/24/22
The effectiveness collapsed with the arrival of omicron.
Essentially, omicron blew past the vax shots for young kids.
Job relocation.
Daily Bulletin – 1/21/22 – Inland police forces gain officers who flee vaccine mandates – Police officers are transferring to departments in San Bernardino County and Riverside County, where there are no dictats forcing police officers to vaccinate. They are moving from departments like Los Angeles, San Diego, and other states where such vaccinations have been dictated for police.
Supply chain disruptions.
Wall Street Journal – 1/23/22 –Train Robberies Are a Problem in Los Angeles, and a Blame Game Has Ensued  – There are thousands of empty boxes along the Union Pacific train tracks in Los Angeles. Thieves are routinely breaking into containers and pilfering contents.
Union Pacific reports a 160% rise in thefts since 12/20. The railroads CEO say theft from train cars is normally a minor issue. He says the thefts are more organized now than a few years ago.
The complication is after containers are picked up from shippers they are parked in Los Angeles before getting moved into the Intermodal railyard and sorted by destination. While awaiting transfer to the yard, the containers get hit.
At the moment the railroad, LAPD, and the soft-on-crime LA district attorney are blaming each other.
Gov. Gavin Newsom even got into the story by showing up and making some comments with empty boxes as the background. He described the area around the rail lines is looking like a Third World country.
Having traveled to a few places in Africa and South America I understand his comment. Photos of the trash strewn all along the rail lines does look like they are from a poverty stricken developing country. Good job California and US leadership.
Breitbart – 1/28/22 – LAPD chief: Guns being stolen in Los Angeles train robberies – Chief of the Los Angeles Police Department says lots of weapons are being stolen off trains in Los Angeles. He indicated a number of weapons have been recovered and claims that "tens of firearms" are being stolen off the trains.
The Chief indicated that since 12/20 the average daily tally of burglarized containers is 90. Ninety containers a day getting pilfered.
Wall Street Journal – 1/28/22 – Report Congestion Spread Across More US Import Gateways – Los Angeles and Long Beach ports are not the only jammed ones. Oakland, Charleston, New Jersey, New York, and Savannah are mentioned in the articles as having backlogs.
There are still around 100 ships off the coast of Southern California waiting to unload.
Charleston is the eighth largest port for containers. They are sitting at 7,000 boxes awaiting offload, which is an increase of 40% in a month. Might be six weeks before the port is caught up.
More flaming hypocrisy from blatant hypocrites.
PJ Media – 2/6/22 – N.Y School Board Photographed Unmasked Inside for Legislative Event, Parents Livid – Six members of the Monroe County School Board have a group photo without masks. Said masks are required in New York.
Masks are absolutely required for children with the unintended yet fully expected consequence of disrupting their education. Article says kids who dare to disobey the dictatorial diktaks get suspended.
The school board is exempt.
Their excuse?
The ol' "its okay if a camera is around and you want a selfie" exception is apparently well-hidden in New York regs, just like in California.
Um….except there are photos of the same flaming hypocrites in a conference meeting, sitting around without masks and no food or drink in sight.
Flaming, contemptable hypocrites. They are even allegedly educated. Don't have a lick of smarts, but they are educated.
In Los Angeles County, no masks needed for actors patting each other on the back; masks absolutely mandatory for schoolchildren. Masks were not required at the SAG awards while mask mandate remained for children in  LAUSD.
The mask diktat in Los Angeles County has been relaxed. People are allowed inside restaurants if they provide proof that have been vaccinated. (That the vaccinated get sick at somewhat lower rates than unvaccinated and that the vaccinated can still spread coronavirus is not a factor in the county's "science.")
Crew at the awards working outside camera angle were wearing masks.
Keep in mind we have a two class society now – those with power to ignore the rules and those without sufficient power who are forced to submit themselves to the rules. The actors? Exempt. The crew? Non-exempt.
Meantime children in the Los Angeles Unified School district, reportedly the second largest school system in the United States, are still required to wear masks indoors. The diktat they wear masks outdoors during recess and practicing for sports was removed a few days ago.
Articles for more info:
2/28/22 – Ernes Tech – SAG Awards: Celebrities Party Maskless Around Face-Covered Crew – Brief common points out difference between the elite and
"… the (staff) servants, a.k.a. 'crew'…"
2/28/22 – Ernes Tech –SAG Award: Holly Celebrities Go Maskless While LAUSD Students Still Forced to Mask Up – Article points out the celebrities were maskless while tens of thousands of children wear masks in LAUSD.
2/18/22 – LAUSD – Update on outdoor mask mandate (02-18-22) – Starting 2/22/22 masks will be optional for children when outside.  Starting 2/21/22, students engaged in outdoor athletics may cease wearing masks.
Yeah, that means children outdoors during recess were wearing masks and student athletes outdoors during practice were wearing masks from the time schools were reopened until late February 2022.
One day we will be able to discuss why this willful child abuse was allowed to continue so long. Perhaps we will even hold accountable the people who thought such cruelty was a great idea to begin with.