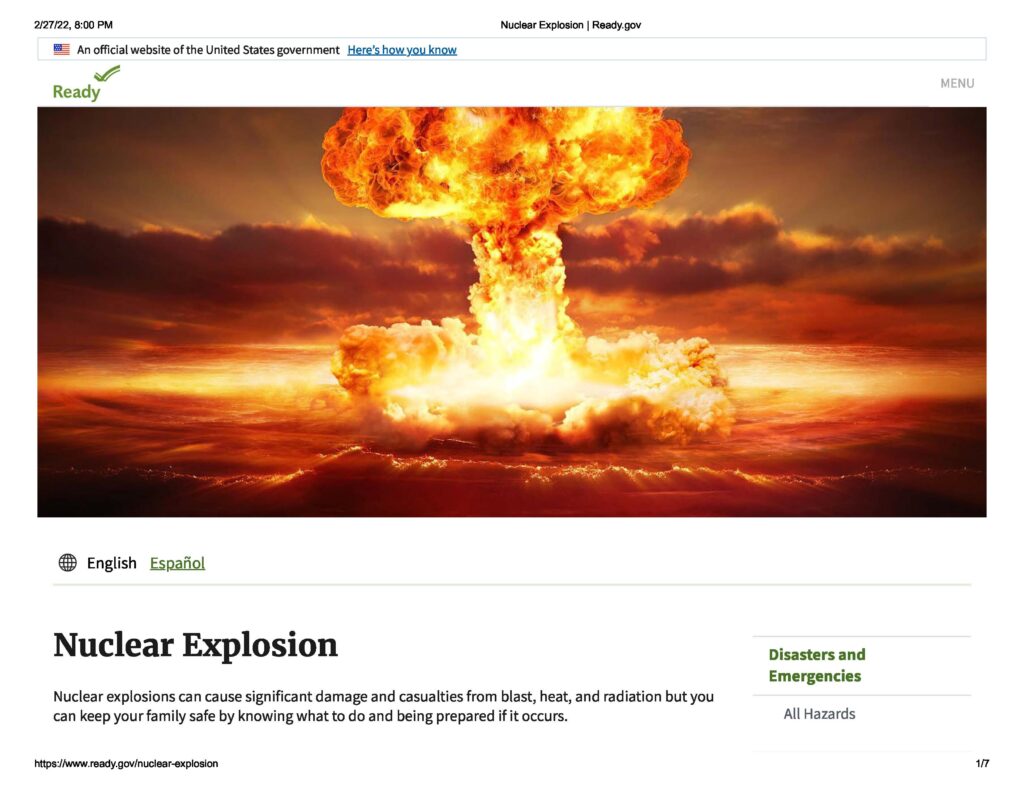 I don't know how any comedian can possibly develop new jokes when competing against the silly, silly people in the public health community. And FEMA.
(Updates at end of article describing laughter that is emerging around the ol' internet.)
The mental giants, the phenomenal geniuses at FEMA have the following advice to survive the fallout of a nuclear explosion:
Most importantly, after the explosion, please do get indoors.
Then go the basement or interior of the building.
That's sound advice so far.
And then?
Well, then you should
"Stay away from the outer walls and roof. Try to maintain a distance of at least six feet between yourself and people who are not part of your household. If possible, wear a mask if you're sheltering with people who are not a part of your household. Children under two years old, people who have trouble breathing, and those who are unable to remove masks on their own should not wear them." (emphasis added)
Well, good.
(more…)