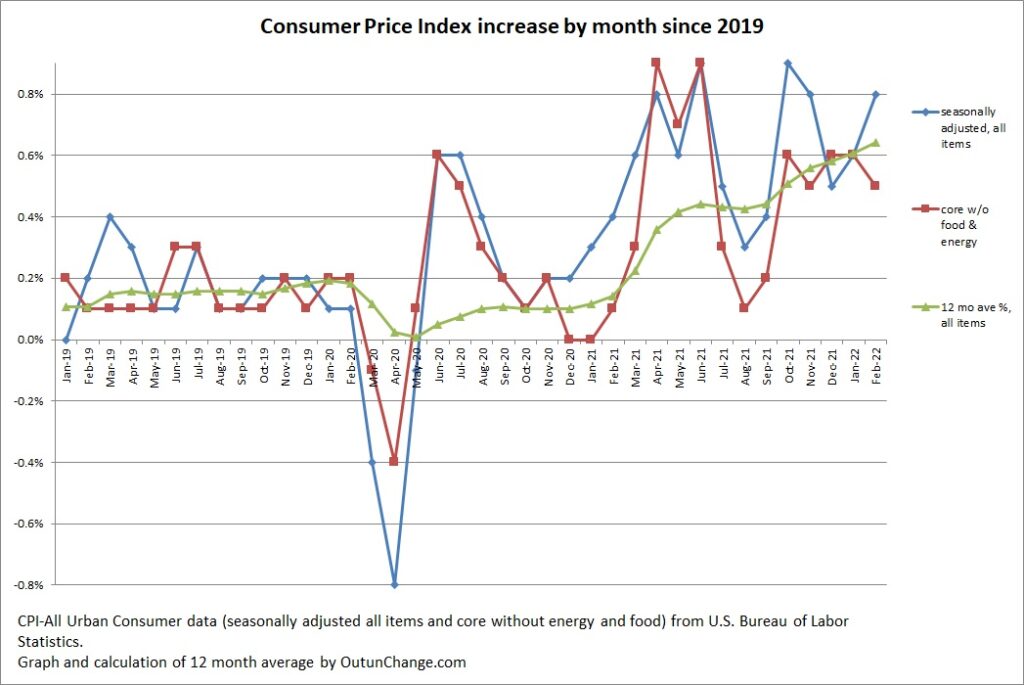 The Consumer Price Index (CPI) increased 0.8% in February 2022 after increasing 0.6% in January, 0.5% in December 2021, and 0.8% in November.
That is 1.9 % for the last three months.
Graph at top of this post shows the monthly increase in the all-items index along with the core change, which excludes food and energy. Graph also shows an average of the preceding 12 months for the all-items indicator.
The 12 month cumulative change continues to skyrocket. The monthly change in all items index and the cumulative change for 12 months looks as follows:
(more…)