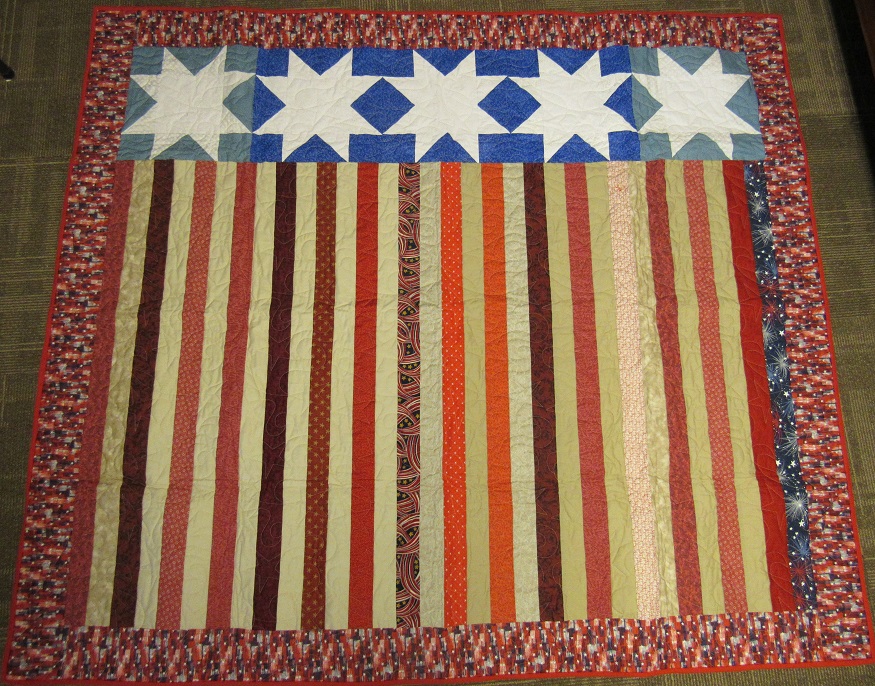 To all veterans pulling alert today, standing watch, filling supply orders, or who have not gotten a "thank you" lately, please know your service and sacrifice is appreciated. I again accepted a thank you on your behalf.
This summer, my cousin Sonia and her quilting group honored me with the gift of a gorgeous quilt. They gave it to me in appreciation for my service in the U.S. Air Force so many years ago. I pulled underground alert on the plains of South Dakota to keep the Evil Empire at bay. I had a small part holding back the Soviet bear.
Photos here don't do full justice to the quilt, which I shall long cherish. My wife and I recently moved into our new home, so I have not yet be able to properly hang in on a wall.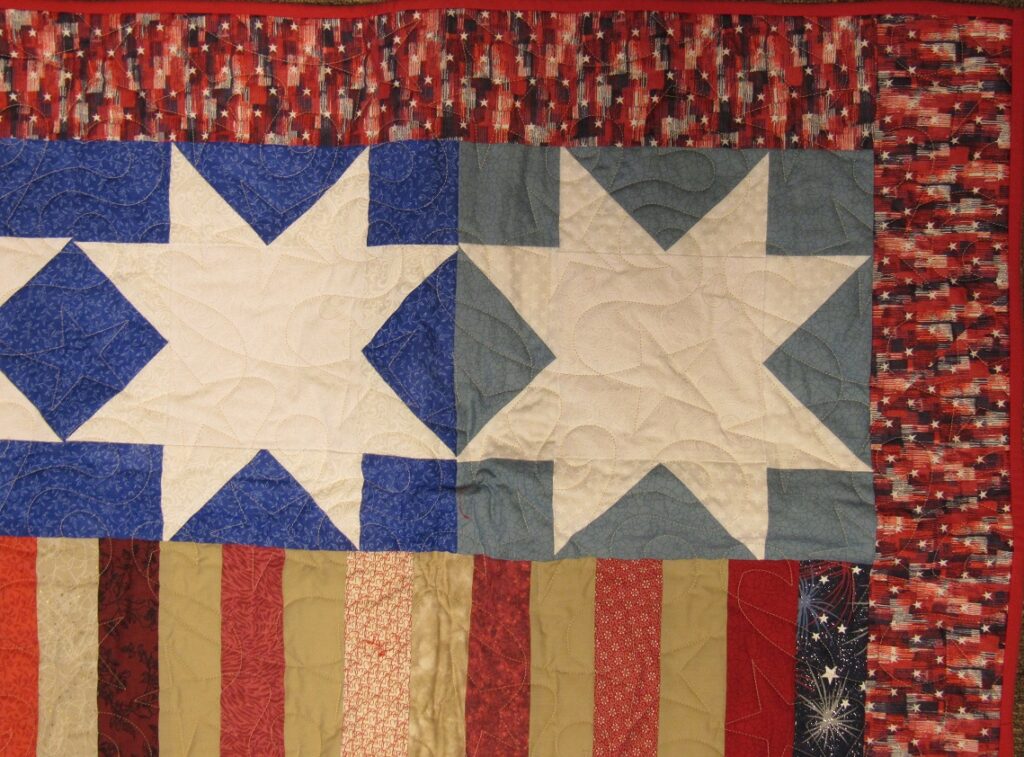 For all those who have served, please know this lovely quilt expresses the appreciation felt by a group of quilters in Minnesota for all those who have stood on the front lines, kept the supplies moving, preparing those going to line service, or otherwise helped keep the U.S. military machine working.
To all of you, I say thank you.
A hearty thank you to all of you from my cousin, her group, and many more grateful Americans you will never meet.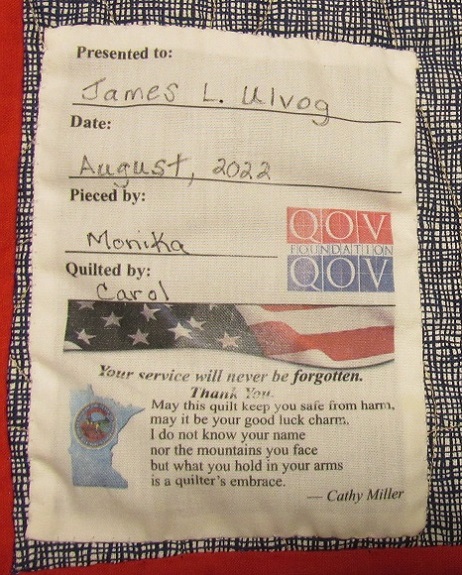 I extend a hearty thank you to my cousin and her group.