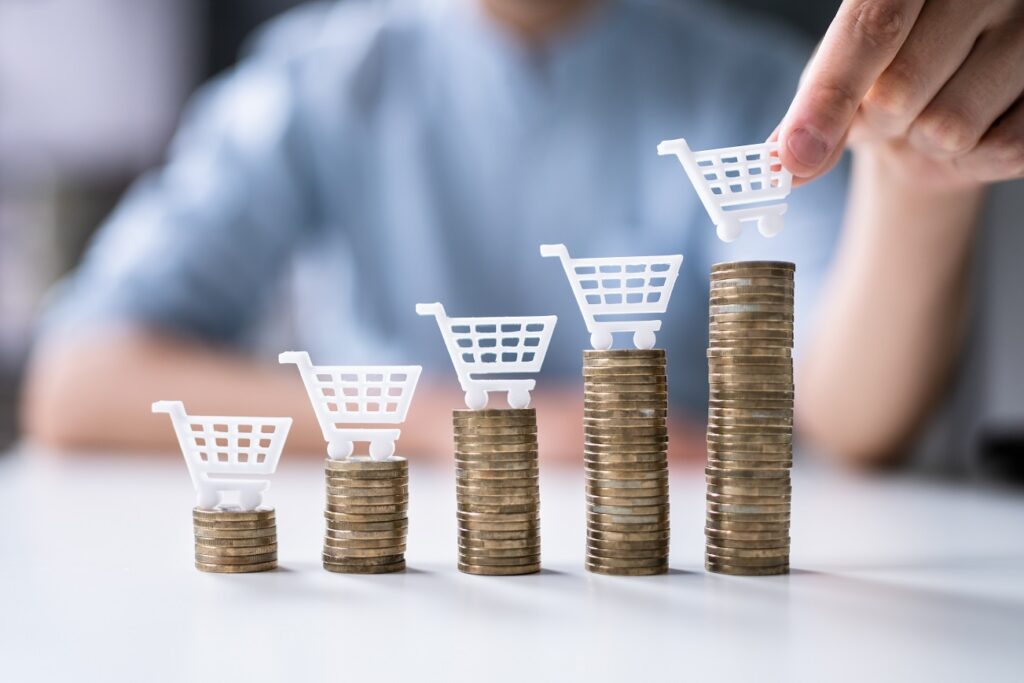 Introducing the fried-chicken-meal inflation index.
Previous discussions on this blog have featured the consumer price index measuring prices paid by urban consumers, the producer price index measuring input prices paid by manufacturers and producers, along with the personal consumption expenditure index, which is the favorite measure of inflation at the Federal Reserve Bank.
Now we have the fried-chicken-index.
This newest inflation measure is based on the price charged in Rancho Cucamonga, California (including tax) for a three-piece chicken tenders meal with one side, biscuit, and medium soda as prepared by the Colonel from Kentucky.
According to this index, the price of the meal went up 4.7% in the first quarter of 2022.
This was previously discussed in the post Speaking of inflation… how 'bout paying 40% more for lunch than a year ago? back on 1/21/22.
Here's the calculation of the index:
| | | | |
| --- | --- | --- | --- |
| | price | increase | percent |
| April 4, 2022 | $ 10.12 | $ 0.45 | 4.7% |
| January 2022 | $ 9.67 | $ 2.81 | 41.0% |
| February 2021 | $ 6.86 | $ 1.06 | 18.3% |
| January 2020 | $ 5.80 | | |
Cost of a meal went up 18% in 2021, the first year of the pandemic.
Increase was a whopping 41% in 2021, the second year of 15 days to flatten the curve.
In the first three months of 2022, since index was last calculated, the meal increased 4.7%. On a straight-line annualization that is 18.6% for the year.
Well, I guess 19% annualized rate this year is better than 41% for last year. Yet it is still appalling.
Close to a 20% increase in the cost of KFC chicken. By the way, I do not blame them. They have to pay whatever it costs to get chicken in stock and get all of the side fixings. Based on signs posted by other fast food restaurants around town they are probably paying $16 or $17 an hour for entry level staff. I can only imagine what they have to pay someone with six months or a couple years experience in order to keep them around.
The good news is they actually have staff and actually have chicken.
By the way, that is a 74.5% increase in the 2 years 3 months since before the pandemic.
For anyone in the Congress or the executive branch or the Federal Reserve who might actually, perhaps, maybe want to pay attention to what's going on outside their elitist, isolated, insulated echo chamber, inflation is real.