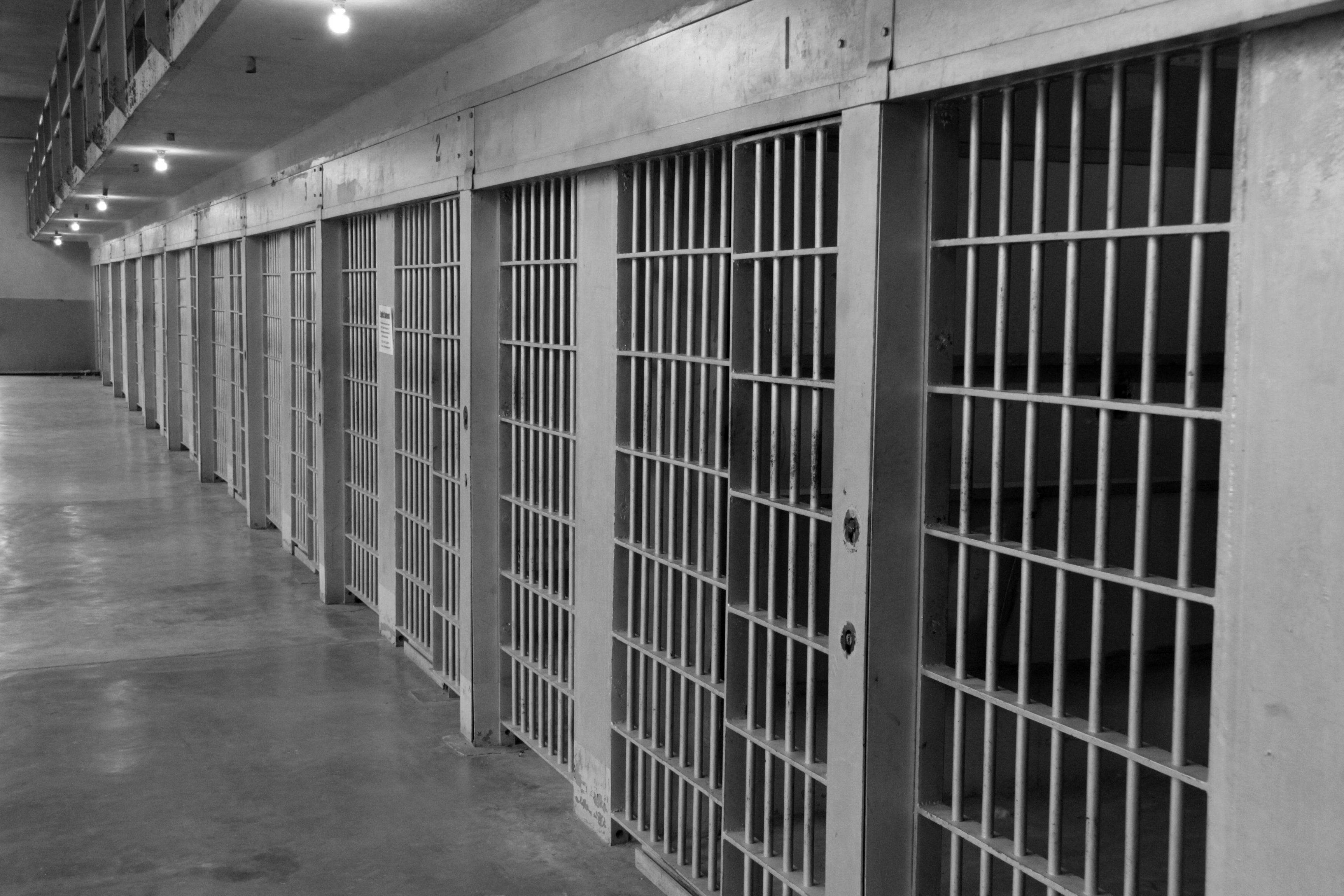 This is part 8 of a discussion of Silk Road, as described in American Kingpin: The Epic Hunt for the Criminal Mastermind Behind the Silk Road, written by Nick Bilton. To learn how these three individuals earned an extended stay in federal housing, you may enjoy reading parts one, two, three, four, five, six, and seven.
Update 10/9/18 – Location and status updated.
Current status:
In good ol' Dragnet style, where are bad guys now?
Here is the info from the federal Bureau of Prisons website:
Ross William Ulbricht – Life Sentence – register number 18870-111 – age 33 – confined at Florence (Colorado) – High security U.S. Penitentiary.
Shaun W Bridges – release date 3/17/2021 – register number 20436-111 – age 35 – not in Bureau of Prisons custody, which means he is being held somewhere else.
Update 2/9/18 – Shaun W Bridges is now listed as register 20436-111, with release date of 12/13/22, age 35, in custody at Terre Haute FCI, which is a medium security federal prison with an attached minimum security satellite camp.
Carl Mark Force – release date 11/26/2020 – register number 58633-037 – age 48 – confined at McCreary U.S. Penitentiary, medium security, located in Pine Knot, Kentucky.
Update 10/29/18 – No change to above info or locations.
More status updates:
Roger Thomas Clark, whom the DoJ alleges is "Variety Jones", is in a Thailand jail fighting extradition to the U.S.   The Bureau of Prisons does not have a listing for him.
The best description of his status that I could find after a brief on-line search is in this article from the Washington Times back on 9/8/16:  Silk Road suspect defies extradition efforts from Thailand 10 months after arrest: Report.
According to the article, Mr. Clark was arrested in Thailand back in December 2015. As of September 2016 he was still in Thailand. He has been charged with two counts, including money laundering and narcotics conspiracy. Potential range of sentence, if convicted, is from 10 years to life on the narcotics charge and 20 years for money laundering.
On 9/7/16, ArsTechnica reported an Exclusive: Our Thai prison interview with the alleged top advisor to Silk Road.  In the interview, Mr. Clark said it is likely he will eventually lose the extradition fight. However, there will be minimal evidence against him. Unlike DPR, who was caught with the laptop open, in use, logged on to Silk Road site as administrator, and with his fingers on the keyboard, Mr. Clark says his laptops were closed and contents encrypted when he was arrested.
Update 10/29/18 – Bureau of Prisons lists Roger Thomas Clark, register 85815-054, age 57, is located at Brooklyn Metropolitan Detention Center with an 'unknown' release date.
Shaun W Bridges – Aha. I now know where Mr. Bridges is located. He is in jail in the San Francisco area, probably the Alameda County jail, since he was wearing one of their jumpsuits in court on 8/15/17, according to the ArsTechnica article mentioned in the previous post.
He is expected to be sentenced on the second round of charges on 11/7/17.
Analysis of sentence and time to serve
In watching federal criminal cases, I've learned that while there is no parole in the federal system, there is an allowance of early release in the amount of 53 days for each full year of the sentence. This provides the feds lots of leverage to motivate inmates to behave well.
That is also why we sometimes see a peculiar sentence of one year and one day.  That extra day allows the feds to hold over the head of an inmate the possibility of up to 53 days early release.
That 53 day allowance is incorporated into the expected release dates. In addition, at some point before official release inmates are moved to a residential custody facility in order to prepare for reentry into society. I've not figured out what the pattern is for transitional housing.
So, here is my analysis of the actual sentence, likely potential time off for good behavior, likely actual time that will be served, and a guess for when they are credited for going into custody:
| | | |
| --- | --- | --- |
| | Bridges | Force |
| release date per BOP | 3/17/2021 | 11/26/2020 |
| sentence in months |      71.00 |        78.00 |
| sentence in years |        5.92 |          6.50 |
| truncated number of years |        5.00 |          6.00 |
| days early release at 53 days for each full year |     265.00 |      318.00 |
| months of early release |        8.83 |        10.60 |
| months likely to be in custody |      62.17 |        67.40 |
| my guess on incarceration | 2/7/2016 | 5/15/2015 |
Why do I make such calculations? First, it is interesting. Second, it helps me learn more about the federal system. Third, readers may find this methodology helpful when reading about other federal criminal cases.
Concluding comments in part 9.