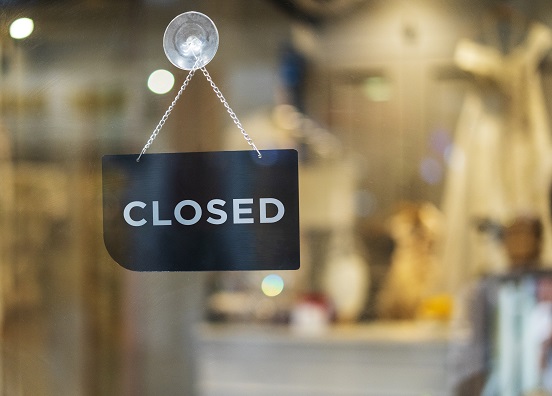 My wife and I are seeing firsthand the impact of turmoil in the employment market to include restaurants that have to close for the day because no staff showed up to work. One restaurant is making up stories about masks being government-required.
Previous post on this topic was back on 6/4/21:  What does the economy wide staffing shortage look like to a customer?
This discussion will highlight disruptions I have seen in our local community in the last month. We will discuss separately the wide range of government actions which have caused this turmoil.
In the meantime…
Daily Bulletin – 11/25/21 – "Sorry!" Customers with prepaid Thanksgiving meal orders find doors shut at Boston Market in Rancho Cucamonga – The only employee showing up at the Boston Market stored in my hometown put a note on the door saying
"No employee showing up today… We are unable to fulfill the orders! We are sorry!"
The store did not open on Thanksgiving Day, leaving customers who had prepaid for a prepared meal to scramble to find an alternate plan after they were not able to pick up a complete dinner.
Ouch.
I guess staffing is getting really tight when nobody shows up to work.
About 11/14/21 – My wife and I enjoy going out for a light lunch after church on Sunday morning. About three weeks ago we went to the Rubio's in our city. That is a fast casual Mexican food type place. Quite delicious; slightly higher price than alternatives.
The store was closed in early afternoon. sign on the door said something to the effect of:
Due to staffing issues we will not be open on Sunday (paraphrase)
That tells me they knew far enough in advance staff would be unavailable on Sunday they could type a note in advance.
A couple staring at the sign told us they had just ordered their food online and were stopping by to get it. They were left wondering whether they would get their money back and where else to go for lunch.
12/5/21 – My wife and I had to visit three fast food restaurants before we could find anyone who would serve us. Stopped off at Taco Bell so we could get something for a picnic. Noone took orders at the drive-through kiosk. the lights were on in the cooking area, the doors were locked, and there was no one, repeat no one, visible in the store. Guess they all went home without even turning out the lights.
Second try was our local KFC who had a sign on the and at the counter that said:
"Masks required in the store due to local regulations."
I was completely unaware of any requirements that have been imposed in our city or the county. In spite of that they demanded we wear masks. We chose to take our business elsewhere.
As an aside, after lunch I search online carefully for a news coverage of mask mandates in my area Also read the San Bernardino County website and the city of Rancho Cucamonga website. There is absolutely no mention in any media source or either of the websites about any mask restrictions in my city or county.
They obviously just made up the 'required by local regulation' part. Obviously, business is so good for KFC that they can chase off customers. This has had staffing issues for quite a few years.
Was finally able to go to Wendy's in our city which is open for dine in and drive through. They did not have any signs, none, on the doors and windows claiming masks were required. I guess they are fortunate enough to have sufficient staff to stay open and smart enough not to chase away customers.
Every day for the last several months – For several months now I have noticed help wanted signs in the windows of all fast food restaurants and retail stores.