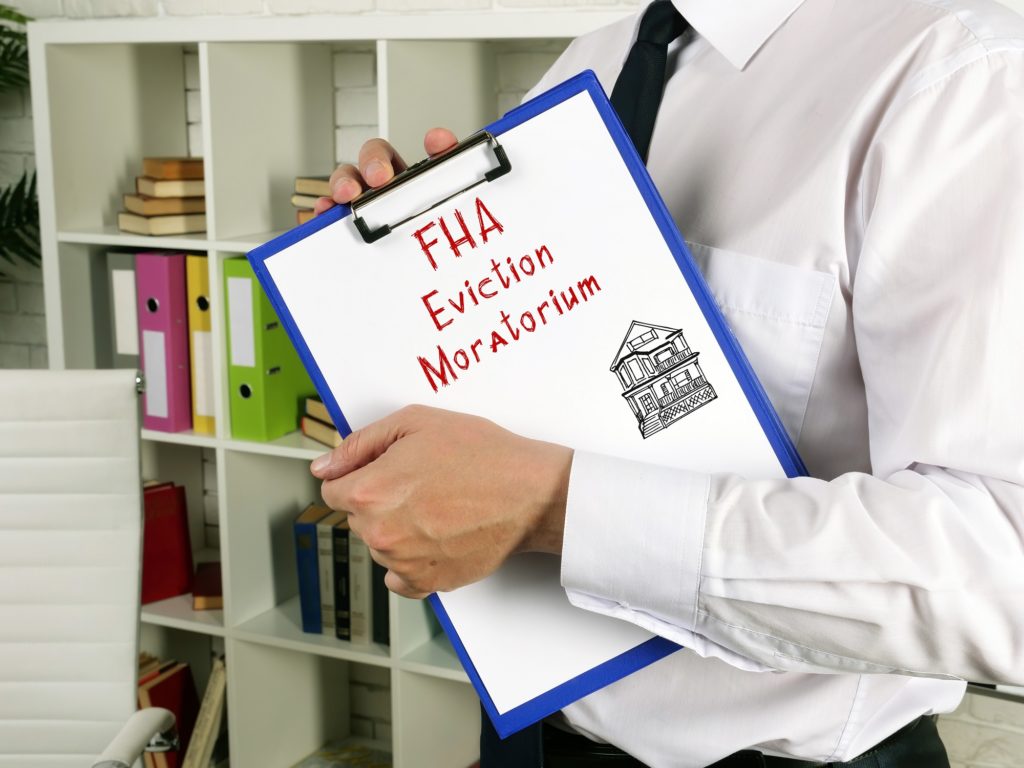 A bit of good news to go with the ongoing indications of economic destruction.
Federal judge ruled the CDC can't force landlords to provide no-cash-payment housing.
Black homeowners having more difficulty getting back on track with mortgage payments than other ethnic groups. Economic impact of shutdowns are falling disproportionately hard on minorities.
Rent prices in New York City continue in freefall.
5/6/21 – Foundation for Economic Education – A Federal Judge Just Struck Down One of the CDC's Most Blatant Power Grabs – The Centers for Disease Control assumed for itself the power to prohibit evictions of renters because they were not paying rent.
No, although it may be your first reaction, that is not socialism. The government telling you what to do with your property, how much to produce, and controlling the price you can charge, thus converting the property into de facto government property, actually falls into the definition of the economic system of fascism.
Article reminds us that in 9/20, CDC issued an order that non-paying tenants cannot be evicted in most situations. Serious penalties involved.
The extreme rationalization to grab this power was shut down by a federal judge on 5/5/20.
The judge ruled CDC does not have any legal authority to issue a nationwide eviction moratorium. The order he overturned, not just for those individuals filing the lawsuit, but every property owner in the country.
At least this unwanted, completely fabricated power grab has been shut down.
5/2/21 – Wall Street Journal – Many Black Homeowners Are Falling Further Behind on Their Mortgages – It is easier for lenders to deal with homeowners who can't make the payments that it is for landlords to do with tenants running late on rent. The easy solution for a mortgage is to continue accruing interest and add the missed payments on to the end of the loan. Essentially the maturity of the loan is extended.
This is called forbearance.
The shutdown and consequent economic impact is having disproportionate impact on minority homeowners. Far higher percentage of Black and Hispanic homeowners are still in forbearance compared to Asians and whites.
Proportion of mortgages still in forbearance in April 2021:
11.0% – black
8.4% – Hispanic
5.4% – Asian
5.2% overall
4.5% – white
In April 2021 the overall forbearance rate is 4.5% (article does not reconcile this 4.5% to the 5.2% in the accompanying table). This is in contrast to 8.5% of loans in forebearance in June 2020.
Article says the layoffs during the shutdown have hit minorities disproportionately
As is unfortunately the case in so many areas of life, the impact of the economic shutdown is falling disproportionately hard on minorities. Why is this acceptable?
4/23/21 – New York Post – NYC rents are in freefall, now reaching record lows – Rental prices in New York City are collapsing. Sony people are leaving the city that rents are in freefall.
Survey by a company who tracks rentals fines in the first 1:45 thousand 21 median rental prices down about 21% in Manhattan, 10% in Brooklyn, 14 8% in Midtown, 13.9% in Upper Beast Side. And 10.5% in Queens.
Rentals are at the lowest since this particular source of been tracking prices in 2010.
On top of the collapse of the listed price, article says lots of landlords are offering concessions of one month free rent on a 12 month lease. That's another 8% drop in price on top of the previously mentioned collapse.