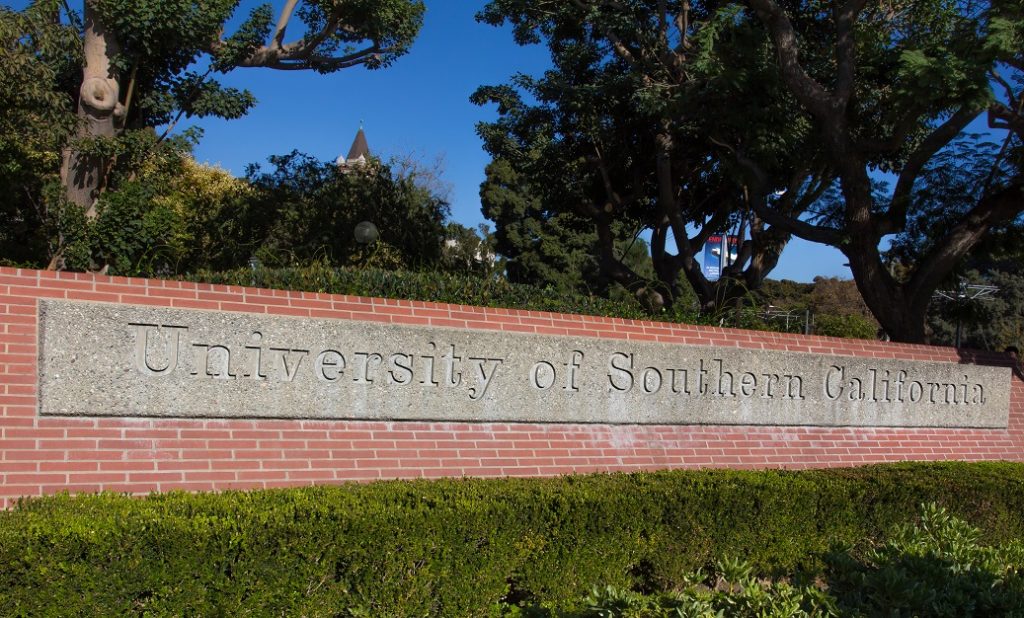 Since we last checked in on the college admissions scandal back on 11/5/20, three more parents have been sentenced.  In addition, Lori Loughlin and husband Mossimo Giannulli have served their sentences.
Lori Loughlin and Mossimo Giannulli
12/28/20 – Associated Press – Lori Loughlin released after prison term in college scam – Ms. Loughlin was released from the federal prison in Dublin, California on Monday 12/28/20 according to the article. This is consistent with information listed at the Bureau of Prisons inmate locator page.
Having been incarcerated on 10/30/20, her expected release date would be 12/30/20, or 61 days later.
By my calculation that means she served 59 days of her two month sentence. That is two days short of the expected release date.
I have learned over time that Bureau of Prisons releases people on a Friday when their official release date was the following weekend or released the day before a holiday. Seems to me it would be within reason to release two days earlier when the day after scheduled release was New Year's Eve.
Another factor to consider is I have observed the Bureau of Prisons releases people in advance of their scheduled date to allow them to go to a reentry facility to ease the transition to civilian life and the feds sometimes use house arrest for the last portion of the sentence. No indication in a couple of articles what was done with those two days.
Seems to me the Bureau of Prison site suggests she was actually released, not moved to a reentry facility.
12/28/20 – Good Housekeeping – Where Is Lori Loughlin Now? The Latest Update on the "Full House" Star's Scandal – Article also reports she was released on 12/28/20 saying she served "nearly 2 months."
Article also says her husband, Mossimo Giannulli entered the Lompoc, California federal prison on 11/19/20.
He was sentenced to five months. Expected release date would then be 4/19/21.
Bureau of Prisons website lists him with register number 77808-112. He was confined at Lompoc United States penitentiary with a scheduled release date of 4/17/21.
Status on 5/20/21 shows he was released on 4/16/21.
Release date of 4/19/21 was a Monday. Actual release was on 4/16/21, the preceding Friday.
William McGlashan
5/12/21 – Wall Street Journal – Former TPG Executive William McGlashan Jr. Sentenced to Three Months in College Admissions Case – William McGlashan Jr. entered a guilty plea on one felony count of wire fraud and honest service wire fraud. He paid $50,000 to have a test proctor correct his son's ACT answers.
He had been in discussions with the fraudster who ran the scheme to get his son admitted to University of Southern California as a football player. Mr. Singer says he steered Mr. McGlashan away from the plan while Mr. McGlashan claims he dropped the plan on his own.
Article says he is the 26th parent sentenced in the college admissions scandal.
Mr. McGlashan was senior executive of a private equity fund. He cofounded a social-impact investment company. He claimed to use his wealth and influence to reduce inequalities and 'level the playing field' across the planet. The prosecutor and judge noted he did the exact opposite in his private life.
Judge Nathaniel Gorton (I note the name only because it might allow us to track patterns in sentencing later) stated:
"Here you are, convicted of a crime that displays an incredible lack of integrity, morality and common sense. … You have let your enormous wealth, privilege and pride overwhelm all of what you want to stand for."
Those parents who have entered a plea of not guilty are scheduled for trial in September 2021.
5/12/21 – Department of Justice – California Private Equity Executive Sentenced in College Admissions Case – Consequences earned by William McGlashan Jr. include 3 months in prison, 2 years supervised release, $250,000 fine, and 250 hours community service
Looks like Mr. McGlashan also has a tax problem. The DoJ says the $50,000 he paid for changing the ACT answers was paid "from his personal charitable donation fund." I'm guessing that means the money came from his donor advised fund (DAF). Pretty sure that is not an allowable donation from a DAF. I don't know what the specific consequences will be, but wouldn't be surprised if he gets a visit from the IRS Criminal Investigation Division looking at possible tax fraud.
Todd Blake and Diane Blake
Plea agreements called for six weeks prison time for wife Diane Blake and four months for husband Todd Black. Terms also call for two years supervised release, 100 hours community service, and $125,000 fine for each of them. Sentencing was scheduled for 11/17/20. (7/14/20)
11/17/20 – Reuters – Wealthy California couple receive prison terms in college admissions scandal – Parents #24 and #25 received their earned sentence. Todd Blake and Diane Blake were sentenced to four months and six weeks in prison. They will pay a fine of $125,000 each.
They paid $250,000 to get the daughter admitted to University of Southern California as a volleyball player. They paid $50,000 to USC and $200,000 to the nonprofit run by Mr. Singer, who ran the scam.
I'll make a wild guess they have a serious tax problem, since I'm guessing there is a good chance they deducted the $50,000 and $200,000 as charitable contributions.
11/17/20 – Department of Justice – California Couple Sentenced in College Admissions Case – Diane Blake earned 6 weeks in prison, 2 years supervised release, 100 hours community service, fine of $125,000. She entered guilty plea to one felony count of conspiracy to commit wire fraud and mail fraud and honest service wire and mail fraud.
One of many things I've learned from this case is the breadth of the federal fraud statutes. There does not seem to be a specific law prohibiting you from paying someone to correct your child's admissions tests or hiring someone to falsely present your child is a successful athlete. However, if you use a telephone to make a phone call across state lines or use the US mail to engage in your scheme, that constitutes wire fraud and mail fraud, respectively. Those are federal felonies. I still don't quite understand what "honest service fraud" is, so need to research that later.
Todd Blake earned a sentence of 4 months in prison, 2 years supervised release, 100 hours of community service, and fine of $125,000. He also entered guilty plea to two felony counts. The first is the same as his wife, that compound sentence of conspiracy to commit fraud. The second count was conspiracy to commit money laundering.
DoJ press release says these are the 24th and 25th parents receiving the sentencing from a judge.