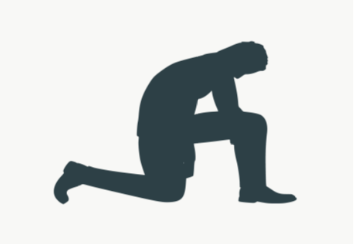 If our ruling overlords continue on their current path, I'll have to order an extra terabyte of pixels to keep covering them.
I'm about to exhaust my quarterly budget of pixels covering the flaming hypocrites who don't bother to follow the rules to which you and I must bend the knee.
(Bending the knee is a medieval practice of getting down on your knee in front of the monarch to show you are meekly submissive to his unquestionable, divine authority.)
If my ridicule is dripping off your screen and you can hear through your speakers what vaguely sounds like my laughter, you know the rest of this post will discuss the foolishness of those high and mighty leaders who have taken it upon themselves to decide how we must live our life.
Please join me in laughing at the following:
Another French Laundry party.
Mayor chastises citizens for leaving the house…while he is vacationing in Cabo. He also can't quite recall whether he got a Covid test upon his return and he "generally quarantined" when he got back.
Judge signs order to extend pandemic restrictions then immediately goes to his grandson's birthday party because he misses the little guy. Earns a Class C misdemeanor conviction for ignoring his own court order.
I will dial back the ridicule for the rest of this post.  Of course, since the above mayor is my role model for today, the pointing-and-laughing will be "generally" dialed back only those times I "recall" making said plan.
Rich hypocrite, French Laundry edition:
12/1/20 – San Francisco Chronicle – S.F. Mayor London Breed had her own French Laundry party – the night after Gavin Newsom's – The "rules for thee but not for me" stories keep surfacing.
This time it is San Francisco Mayor London Breed who also attended a private dinner party at the ultra-elite French Laundry, with eight people attending in total. Presumably that is four households.
Yes, that is the same $500 per person restaurant the California governor attended. Reports indicate the per-person cost for the governor's party was closer to $1,200 if you include all the booze.
The mayor was celebrating the birthday of a personal and political friend. Article says that both the mayor and this close friend make the rounds on the San Francisco social circuit.
The mayor's dinner was on November 7, exactly one day after Gov. Newsom enjoyed the luxurious dining experience of this restaurant.
At the time of the dinner the state of California said for you and me that social gatherings were "strongly discouraged." You and I could not gather with people from more than three households.
In the mayor's defense, indoor dining was still allowed in Napa County. Article says at the time of the dinner in San Francisco County only groups of six or smaller were allowed either indoors or outdoors unless everyone at the meal was from the same household. So to circumvent rules in the county, the group had to flee the county.
Article says three days after the meal the mayor issued a statement encouraging everyone to do their part to reduce the spread of the virus. The article quotes her as saying:
"I cannot emphasize enough how important it is that everyone act responsibly to reduce the spread of the virus."
Presumably that means indoor dining with seven other people is responsible, as long as you take a trip to another county while visiting a $500 per person restaurant.
As you watch your favorite restaurant close their doors, possibly forever, be comforted knowing the San Francisco mayor is being responsible.
Another rich, flaming hypocrite vacations in Cabo San Lucas
while telling us to never leave the house:
12/2/20 – Statesman – Austin mayor stressed residents "need to stay home." He was vacationing in Cabo at the time. Austin mayor Steve Adler posted a Facebook video, which the article quoted as saying:
"We need to stay home if you can. This is not the time to relax. We are going to be looking really closely.… We may have to close things down if we are not careful."
Stay home, he says. Don't let down your guard, he says. I may have to close you down completely if you peasants are not careful, he says.
Wonderful warnings. Except for the part about threatening us.
He boldly declares that since March he has been loudly saying that home is the safest place to be.
Good advice.
It is such wonderful advice that he posted his scolding while
… vacationing in Cabo San Lucas, Mexico,
… where he had flown the day before,
… on a private jet,
… with eight members of his extended family,
… for one week vacation,
… when he hosted a wedding for his daughter the day before,
… with 20 guests,
… with family members flying in from around the country and a photographer who flew in from San Francisco.
In his defense he pointed out in an interview with newspaper that he followed all the rules and he got permission from the county health director to take his vacation and he got permission to have a large wedding and he followed all the rules and his daughter (poor thing) had to settle for less than a ginormous wedding and he followed all the rules.
So relax.
It's all okay.
He says he followed the rules.
Oh, and when he got back he may or may not have gotten a Covid test according to the article. He doesn't remember.
Obviously the medical facility where he may or may not have gotten a test has a policy of not providing any paperwork after performing medical procedures so he didn't get any such documents which would otherwise have helped him refresh his memory. He just can't remember whether or not someone shoved a q-tip up his nose all the way to the back of his brain. Just doesn't recall.
According to the article he "generally quarantined" after his return. He didn't actually quarantine. He "generally" quarantined, whatever that means. I'm sure he scrupulously followed the quarantine rules, or at least he quarantined for several hours. On most days.
Well, at least one flaming hypocrite was prosecuted criminally:
11/24/20 – Statesmen – Williamson County judge cited for violating stay-at-home order – Williamson County Judge Bill Gravell signed a mandatory shelter-in-place order for his County on April 7, extending the already existing rules through April 30.
On the very same day he signed the order, he had a sheriff's deputy drive him to a local fire station. He borrowed a firefighter's outfit and went to his grandson's birthday party.
This nonessential trip was illegal under the order he had just signed.
Someone reported the judge for making a nonessential trip which was a flagrant violation of the order he had just signed. The Texas Rangers investigated the criminal complaint. A special prosecutor was appointed.
The flamingly hypocritical judge was charged with a class C misdemeanor and has agreed to plead guilty. He will pay a $1,000 fine.
In his apology, he only admitted to a "lapse in judgment." He will try to do better.
His excuse? He had not seen his five-year-old grandson in three weeks. His attorney also went out of his way to point out that he was cleared of any other criminal misbehavior.
His attorney pointed out the judge is the only person prosecuted for violation of the law. I sincerely hope is not seeking sympathy.
Feel free to laugh at these folks for the rest of the day.