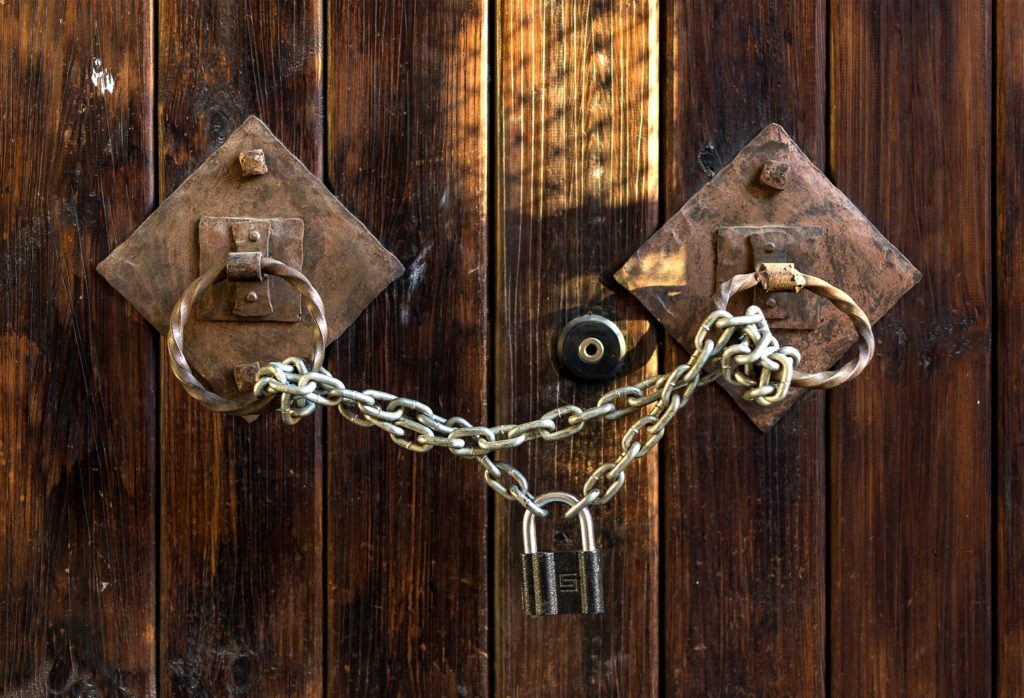 We taxpayers are starting to see how much it will cost us for our state and county officials' efforts to suppress religion by trying to negate the free exercise clause of the First Amendment.
Two more settlements with local churches were announced this week, Grace Community Church will receive $800,000 for their legal fees and another $500,000 to Cross Culture Christian Center and Cornerstone Church for their legal fees.
Grace Community Church
8/31/21 – The Roys Report – California & LA County to Pay $400K Each in Settlement with John MacArthur's Church – Taxpayers in the County of Los Angeles will chip in $400,000 and all of us taxpayers in the State of California will hand over another $400,000 to settle lawsuit filed by Grace Community Church against the county over efforts to remove the church's First Amendment rights to worship. The church has been involved in a long-running legal fight with the county over the county's efforts to shut down worship, or in the alternative to impose restrictions so severe as to be impossible to worship.
Pastor John MacArthur announced on 8/29/21 that the money would go to the church's law firm, Thomas More Society.
Attorney Jenna Ellis, who helped defend the church, posted this statement on twitter:
"We are very pleased to see Pastor MacArthur and Grace Community Church's First Amendment protections fully vindicated in this case. It has been a hard-fought battle to preserve religious liberty and we hope that this will encourage Californians, and all Americans, to continue to stand firm that churches essential."
9/1/21 – Thomas More Society – Big Religious Liberty When for John MacArthur and Grace Church – Article at law firm's website reports on the major win for religious freedom.
Quoted comment from Attorney Ellis:
"The church is essential. Religious liberty and the Constitution won today against the overbroad, arbitrary, indeterminate, and clearly unconstitutional mandates from Gavin Newsom and Los Angeles County. I am so very proud of Pastor MacArthur's steadfast leadership and refusal to abdicate headship of Christ's church to the state. I hope this hard-fought result encourages Californians and all Americans to stand firmly with the protections our Constitution rightly provides, and against tyranny."
Gotta' love the comment:
"… overbroad, arbitrary, indeterminate, and clearly unconstitutional mandates…"
"… stand firmly with the … Constitution… and against tyranny.
Standing against tyranny. Something we all need to learn how to do.
Article mentions the county punished the church by unilaterally revoking a lease on land used as a parking lot. The lease has been in place for 45 years.
Forty-five years.
As part of the settlement, after the US Supreme Court found the efforts to close the church were flagrantly unconstitutional, the county agreed to revoke the cancellation of the lease. (Probably a smart move on the county's part, since failure to do so would beg for another lawsuit asserting unconstitutional retaliation for exercising constitutionally protected freedom.)
Cross Culture Christian Center and Cornerstone Church
9/1/21 – The Sacramental Bee – California Church barred from its own building for Covid safety wins big settlement – A small church in Lodi, California, Cross Culture Christian Center, will receive $500,000 to cover most of the legal fees as they tried to regain access to the sanctuary for worship. Taxpayers of San Jose and county will kick in $100,000 to the church with the state reimbursing the church's law firm $400,000.
The church was renting a space for worship from another church. That church shut down their worship services. The county then ordered the Cross Culture's landlord to lock out Cross Culture. Thus the county and state succeeded in shutting down worship, which the US Supreme Court determined was a flagrant violation of the free exercise clause of the First Amendment.
The unconstitutional infringement of Cross Culture worshiper's religious freedom will cost taxpayers $500K.
9/1/21 – Modesto Bee – Fresno church fought against California's Covid rules. Now the state has to pay. – Cornerstone Church in Fresno joined in the lawsuit filed by Cross Culture Christian Center. They also won their case after the Supreme Court ruling that the state orders are a clear violation of the Constitution. Settlement by the state of California discussed in the previous article will reimburse Cornerstone's law firm, National Center for Law & Privacy, for an unspecified portion of their costs.
After a brief search on the ol' 'net, I could not find the settlement agreement. Presumably it contains a consent agreement to avoid further repression of religious freedom in the state comparable to clauses in previous settlements.