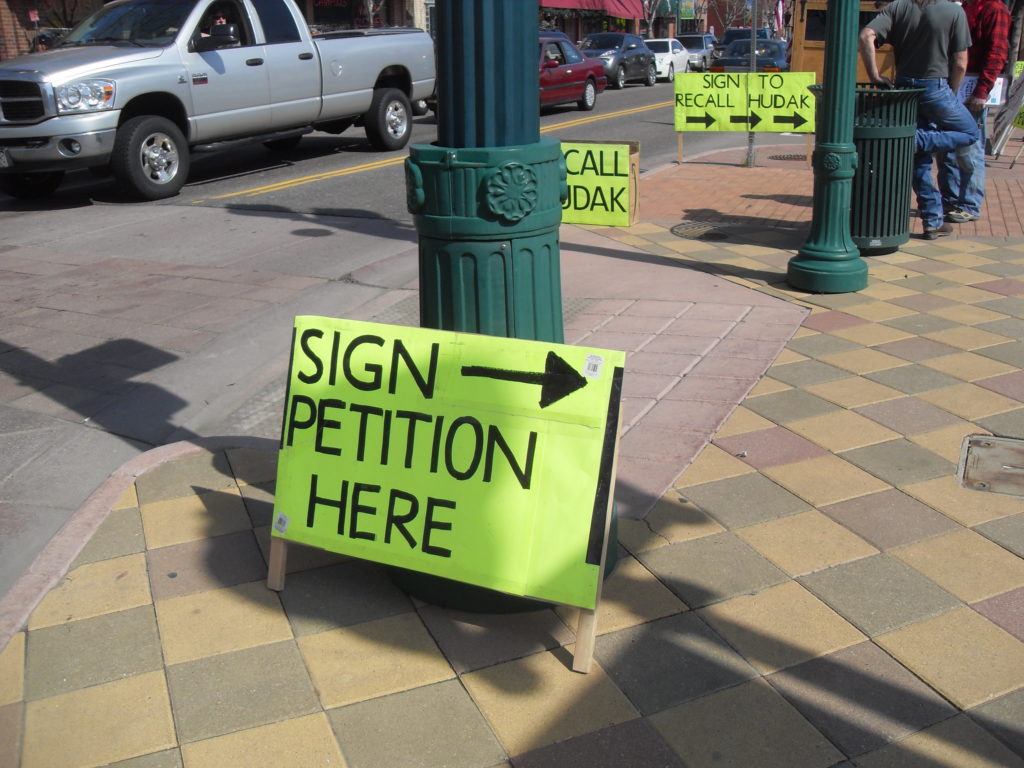 There is a hint, a whiff in the air, of a strong pushback emerging against the destruction caused by politicians and public health officials during the pandemic.
Everyone knows about the recall effort underway attempting to remove California Governor Gavin Newsom from office.
Did you know there are lots of other recall efforts in the state?
Did you know over a dozen state legislatures are moving towards placing limits and restraints on the currently unlimited and unrestrained power of public health agencies to destroy at will?
Perhaps, just perhaps, we may see some accountability for the widespread destruction caused by a host of elected officials and unelected bureaucrats responsible for public health care issues.
Two articles point toward the emerging pushback:
6/11/21 – MSN news reprinted from Los Angeles Times – Recall fever strikes California as angry voters take on politicians in large numbers – There are currently recall efforts underway all across the state.
In just the first five months of 2021 the article says 68 recall efforts have been launched against local politicians. Article cites a source that says that is more recall efforts in five months of this year that had taken place during four out of the last five years.
68.
In Santa Clara County there are eight recall efforts underway when the county usually sees one or two each year. In San Francisco there are five in process, which is more than have been seen over the last 15 years combined.
Vernon is a small city with a mere 120 registered voters located south of Los Angeles. There have already been two city council members voted out of office and there will be another recall election for two more council members on 9/14/21. Two booted already with possibility of four by year end.
An outfit that tracks recall efforts, Ballotpedia, reports on the reasons provided for recalls, mentioning the pandemic is cited as one factors in over half of the efforts. The majority of those are driven by pandemic closures and restrictions.
A large portion of the recall efforts are focused on school board officials.
Lots of special elections to keep an eye on. Here's hoping they are successful.
6/9/21 – Foundation for Economic Education – 15 States Are Moving to Curb Public Health Agency Powers Following Lockdown Carnage – Excessive use of massive, sweeping, unrestricted power by public health agencies and politicians has caused catastrophic side effects which are chronicled at length on this blog.
Fifteen state legislatures have noticed the excessive restrictions imposed and the resulting unintended consequences which were reasonably foreseeable and fully expected. Those legislatures are moving to create some sort of outer limit on public health officials and politicians during a crisis.
The range of restrictions put in place or under consideration include:
Taking away the power of public health agencies to shut down businesses.
Prohibition on quarantining people who are not sick.
Restricting the duration of a public health emergency to 90 days unless the legislature specifically approves extending the emergency.
Limiting economic shutdowns to 15 days.
Ban on the ability to require people to wear masks.
I hope to see more states take action to put some sort of limit, any limit at all, on the ability of public health officials and politicians to destroy the economy overall, destroy targeted businesses, shut down children's education for a year, increase mental health distress, increase social isolation, increase alcohol/drug abuse, and prohibit medical screening for life-threatening diseases, all merely because they feel it might be a good idea.