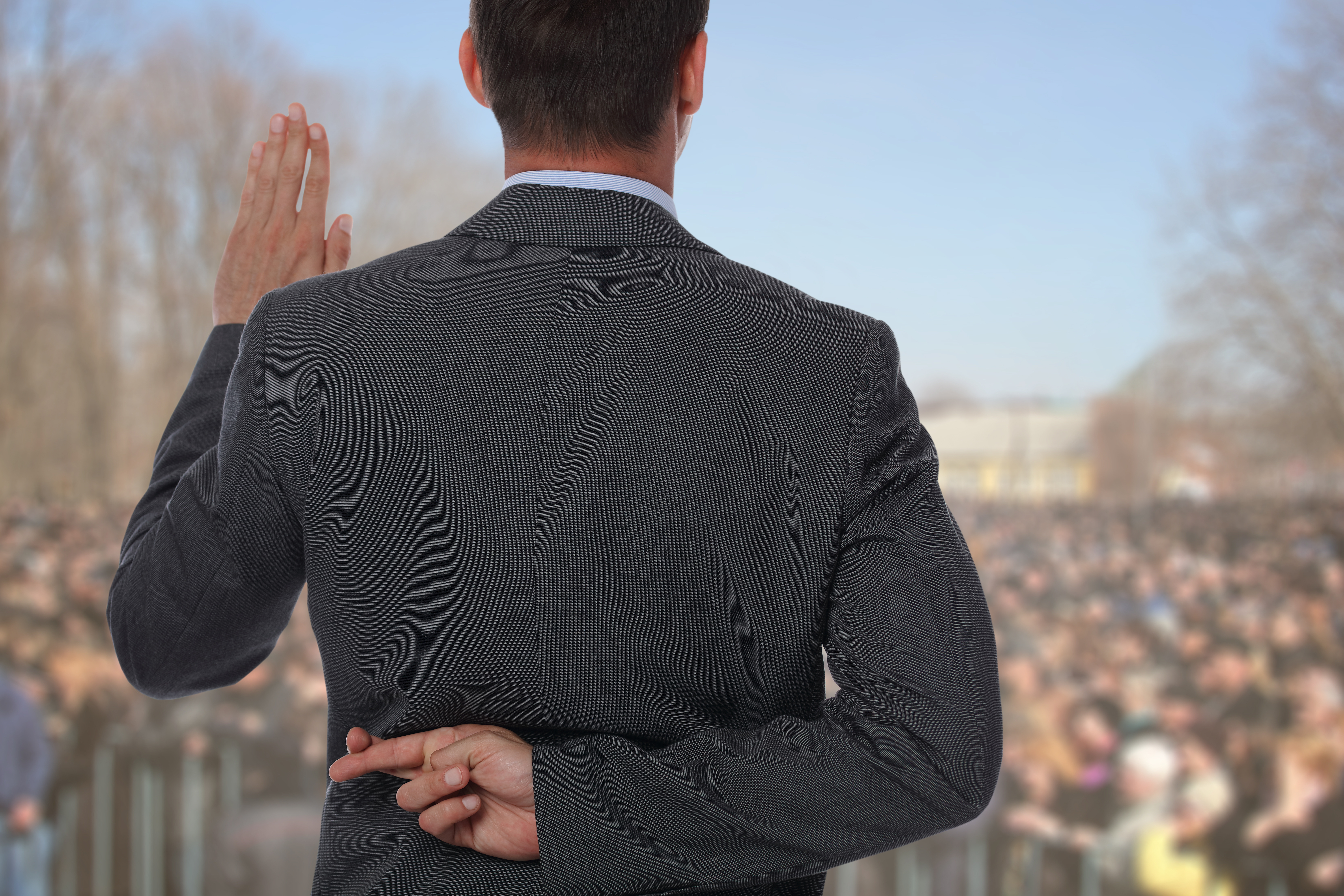 Politicians and public health experts are undercutting public trust in their leadership. While a certain level of distrust of politicians is a good thing, ongoing hypocrisy and poor leadership destroys credibility of the entire political class and appointed public health officials. Destruction of trust is dangerous.
Many incidents have been in the news over the last several months. A few articles of late have illustrated the problem. For your consideration:
11/12/20 – Commentary magazine – Pandemic Hypocrites Produce Pandemic Cynics – Author suggests the level of cynicism is growing. Distrust of political leaders is accelerating.
Why is this corrosion of trust taking place? I will mention merely four of the many illustrations in the article.
In Ohio, the governor says any store that is found violating the mask rule a mere two times will be closed for 24 hours. All the workers will go without pay for a day and the small business owner will lose a day's sales while still having to pay rent and other fixed costs.
In New York state all gyms, bars, and restaurants must close by 10 p.m. The stated goal is to reduce spread of Covid. The fully expected unintended consequence is gyms, bars, and restaurants will be more crowded than they would have otherwise been between around 8 p,m, until closing.
The growing number of smart alecks in society will observe how brilliant those little coronavirus bugs are because they don't come out in force until 10 o'clock in the evening. Before that magical cut off you are safe from infection and afterwards you are going to die.
The brother of the governor broke quarantine when he was sick. Not only that, he went out and got an indoor haircut, which would earn a fine of $1000 for anyone not a part of the elite. His wife did work outs at an indoor gym, which was closed for you and me.
Article says Washington DC has some of the most serious restrictions in the country. In spite of that, the mayor traveled to Delaware with her staff to celebrate the election results at a crowded party. Rules in the District require people who travel to high-infection states, of which Delaware is one, to self-quarantine for 14 days after returning. By executive fiat (the smart aleck chump would point out this was by Royal decree) the mayor determined that this was essential travel and therefore the quarantine rules did not apply to her.
There are many illustrations of this foolish leadership in California. In this discussion I'll only offer one illustration:
Some staff person working for the California governor sent out an official tweet advising us peons that when we are out to dinner with members of our household we should put a mask on between taking each bite of food.
…with members of your household.
…remask between bites.
Widespread howls of laughter across the 'net did not prompt withdrawal of the advice.
There are more stories every day reporting more of the above.
What is the danger?
There is severe danger from the long list of silly rules and hypocritical actions by political leaders.
The erosion of trust and confidence in government is spreading.
The number of Pandemic Cynics (as the following article describes) is growing.
The corrosion of trust will have consequences in the future. At some point we will need politicians who don't have most of the populace laughing at them.
Likewise in the public health arena, the public health officials may someday have a message that we need to pay attention but there might not be enough trust in their decisions for them to be taken seriously.
11/12/20 – National Review – The Chump Effect – Article describes a column in City Journal which describes in depth The Chump Effect. This is the impact on people who are diligently following the rules, obeying the law, putting effort into doing things the way they are supposed to.
Such people are noticing the growing list of special rules for the privileged elite, exemptions for some favored people who break the rules, and rigging of the rules to favor the powerful/ insiders/ favorite groups.
When people who try to follow the rules notice the privileged/ elite/ insiders don't, the result is such people can start to feel like they have been played for a chump.
Article suggests there is serious danger – when people become chumps anger may result. That is destructive of the trust needed to maintain a functioning democracy and thriving economy.
Next post: Governor of California provides another illustration.