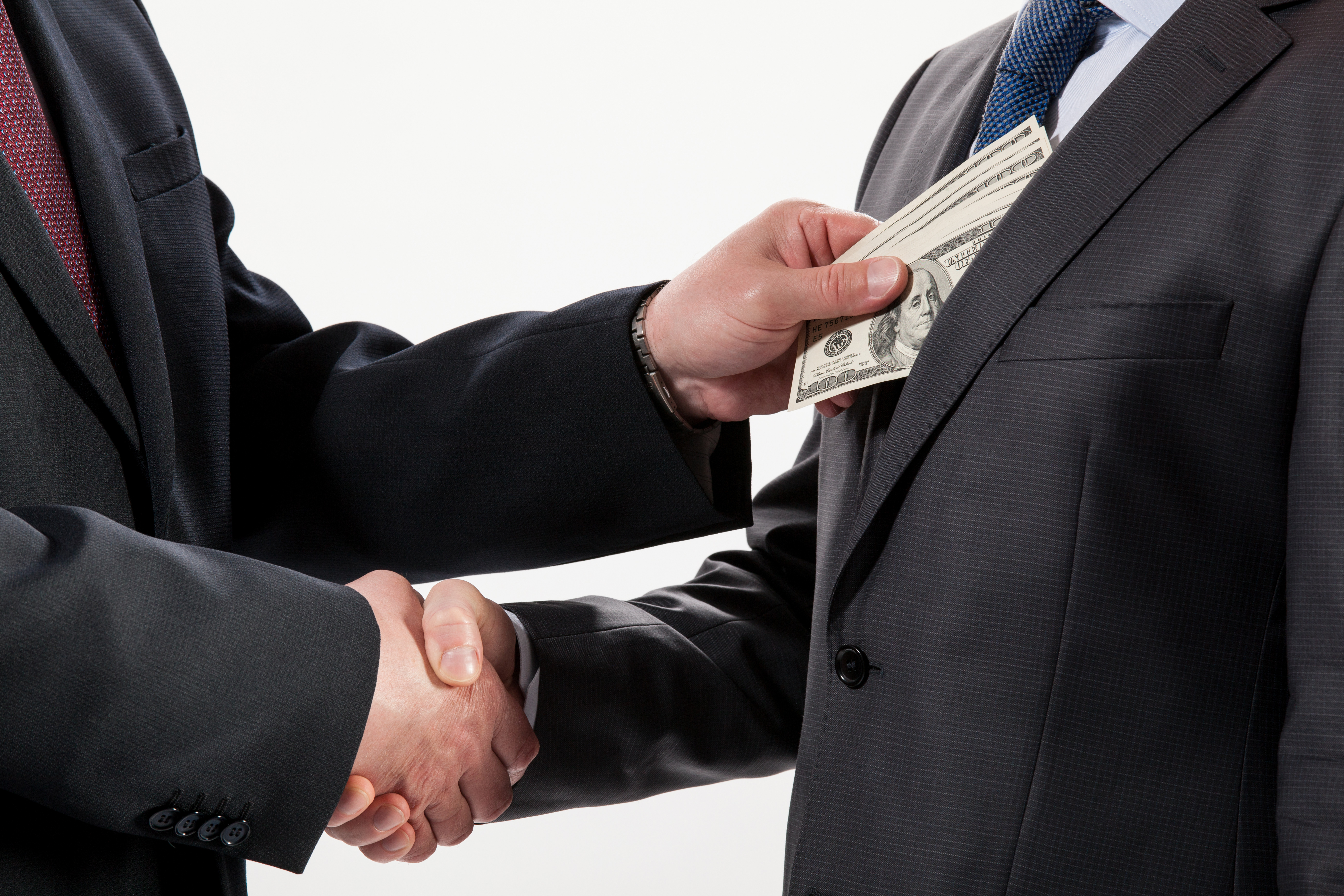 While describing the status of Lori Loughlin and her husband in previous update of the college admissions fraud, I learned there have been a number of parents who entered a guilty plea, several of whom have already been sentenced, but I had not previously mentioned their participation.
Looking at the Department of Justice's listing of defendants, charges, status, and sentencing information at their web site, Investigations of College Admissions and Testing Bribery Scheme identified seven parents who have already pleaded guilty.
Bruce and Davina Isackson
5/1/19 – USA Today – Couple who paid $600K to get kids into UCLA, USC pleads guilty in college admissions scandal – This is an old report, all the way back in May 2019.
Bruce and Divina Isackson signed a plea deal with the feds. They admitted paying $600,000 to the mastermind of the scheme in return for getting their older daughter into UCLA and younger daughter into USC. Feds also claim they were in conversations about getting the youngest son into school.
Article says they both pleaded guilty to the same two felonies everyone else subsequently earned: conspiracy to commit mail fraud along with honest services mail fraud. The husband also pleaded guilty to money laundering. Because he took a tax deduction for the bribes, he also pleaded guilty to conspiracy to defraud the United States, in other words tax fraud.
The feds are recommending jail time at the lower end of the sentencing guidelines, which could equal 37-46 months for him and 27-33 months for her.
DOJ website lists the feds recommendation as prison at low end of guidelines, one year supervised release for both, fine of $100,000 for her plus fine of $150,000 for him, and has been paying restitution of $139,509 to the IRS.
Since this is referred to as the first guilty plea, the entire numbering sequence used in public and that I've used in my follow-on reporting looks like it might be off. I am not going to renumber anything.. Instead I'll count this couple as #23 and #24.
Sentencing is scheduled for 1/21/21 both of them.
Robert Repella
5/26/20 – Independent – Robert Repella: Former biotech CEO pleads guilty in US college admissions scandal – Robert Repella entered a guilty plea to charges he paid $50,000 to get his daughter into Georgetown as a tennis player. He pleaded to the same charges as other parents: conspiracy to commit mail fraud along with honest services mail fraud. Negotiated penalty is 10 months in prison along with $40,000 fine.
DOJ website says recommendation includes one year of supervised release and unspecified restitution.
Sentencing is scheduled for 12/16/20.
Peter Dameris
5/24/20 – Circling the News – Pacific Palisades Parent to Plead Guilty in Ongoing College Admissions Scandal – Peter Dameris entered a guilty plea to get his son admitted to Georgetown as a tennis player even though his son was not a competitive player. Article suggests he was actually a competitive rower but apparently did not play tennis. He paid $300,000 to get a son admitted.
Article says he is the 25th parent to enter guilty plea.
The feds recommended a prison sentence of time already served, 21 months of home confinement, $95,000 fine, and restitution. Feds were not recommending supervised release or community service.
Mr. Dameris is an attorney, who graduated from University of Texas law school and clerked with a federal judge. He was CEO of a professional staffing firm in Calabesas, California. The publicly traded company has about 15,000 clients across the U.S.
10/10/20 – The Georgetown Voice – Georgetown parents sentenced to home confinement in college admissions scandal – Peter Dameris was sentenced to one year home confinement, three years supervised release, and $95,000 fine. Article does not reference any community service. One factor mentioned by the judge in a lower sentence is the father's youngest son is fighting leukemia.
For any of my readers who focus on disparities in the judicial system, might be worth looking at the above case and comparing the discount in home confinement here compared to cases involving non-rich, or non-professional, or non-CEO, or non-white defendants.
Todd and Diane Blake
7/14/20 – NBC Bay Area – North Bay Couple Plead Guilty in College Bribery Scheme – Todd Black and Diane Blake entered a guilty plea for getting a daughter into USC through the bribery scheme. Plea agreement calls for six weeks in prison for her and four months for him.
7/13/20 – Mercury News – Marin County couple latest to plead guilty in college admissions scandal – Article a day before the couple entered guilty pleas reports that please will include multiple felony counts: conspiracy to commit wire and mail fraud along with honest services wire and mail fraud for both of them plus conspiracy to money laundering for him.
Details of the plea agreement are six weeks prison for her and four months for him. They will both have two years supervised release, 100 hours community service, and $125,000 fine. That's a mere quarter of a million between them. They schemed to get the daughter into USC as a volleyball player. Article says she wasn't competitive, which I think means she actually played the sport in contrast to some of the other schemes.
Article says 10 other parents are awaiting trial. Some trials will begin in October 2020 with remainder starting in January 2021.
Mark Hauser
CNN article on Lori Loughlin sentenced to 2 months in prison in college admissions scam. Her husband, Mossimo Giannulli, got five months also reported on another parent whose charges were announced shortly after the sentencing.  Mark Hauser is reported in the article as the person who introduced Ms. Loughlin to William Rick Singer, the key player in the scheme.  Article quotes a federal prosecutor saying Mr. Hauser has agreed to plead guilty to two felony counts (conspiracy to commit mail fraud, honest services mail fraud).
Feds are recommending 6 months prison time, one year supervised release, and $40K fine.
If I understand the various reports correctly, he is the 56th parent to be charged and the 29th parent to enter a guilty plea.
9/25/20 – Insurance Journal – Hauser Leads Guilty in College Admission Plot – According to the article Mark Hauser admitted in his guilty plea that he paid $40,000 to have a proctor correct the answers on his daughter's ACT test.
Sentencing is scheduled in January 2021.
The proctor also entered a guilty plea.
Mr. Hauser is an executive at the insurance and investment company which bears his name. As one of the pricey collateral consequences he has richly earned, the pending sale of his company was canceled. The sale would probably have been the culmination of his career, cashing out on all those decades of hard work. The sale was canceled. I will make a not so wild guess that the company is probably unsalable.
In addition, he will most likely lose all the licenses he personally has as an insurance agent and any licenses to own or participate in management of an insurance company.
In essence, the economic value of his life work just disappeared.
New charges
9/2/20 – Wall Street Journal – New Parent Charged in college-Admissions Cheating Scandal – The 57th person charged in the college admissions scandal is Amin Khoury.  He is accused, keep in mind accused, of paying $200,000 to get his daughter admitted to Georgetown as a tennis player.
In contrast to other cases in the news, his daughter actually played the sport but not well enough to be competitive at the college level according to the article.
The bigger contrast in this case is the parent did not use the same intermediary that has been in the news for every other case previously. Seems to me that marks expansion in the scope of the fed's prosecution effort.