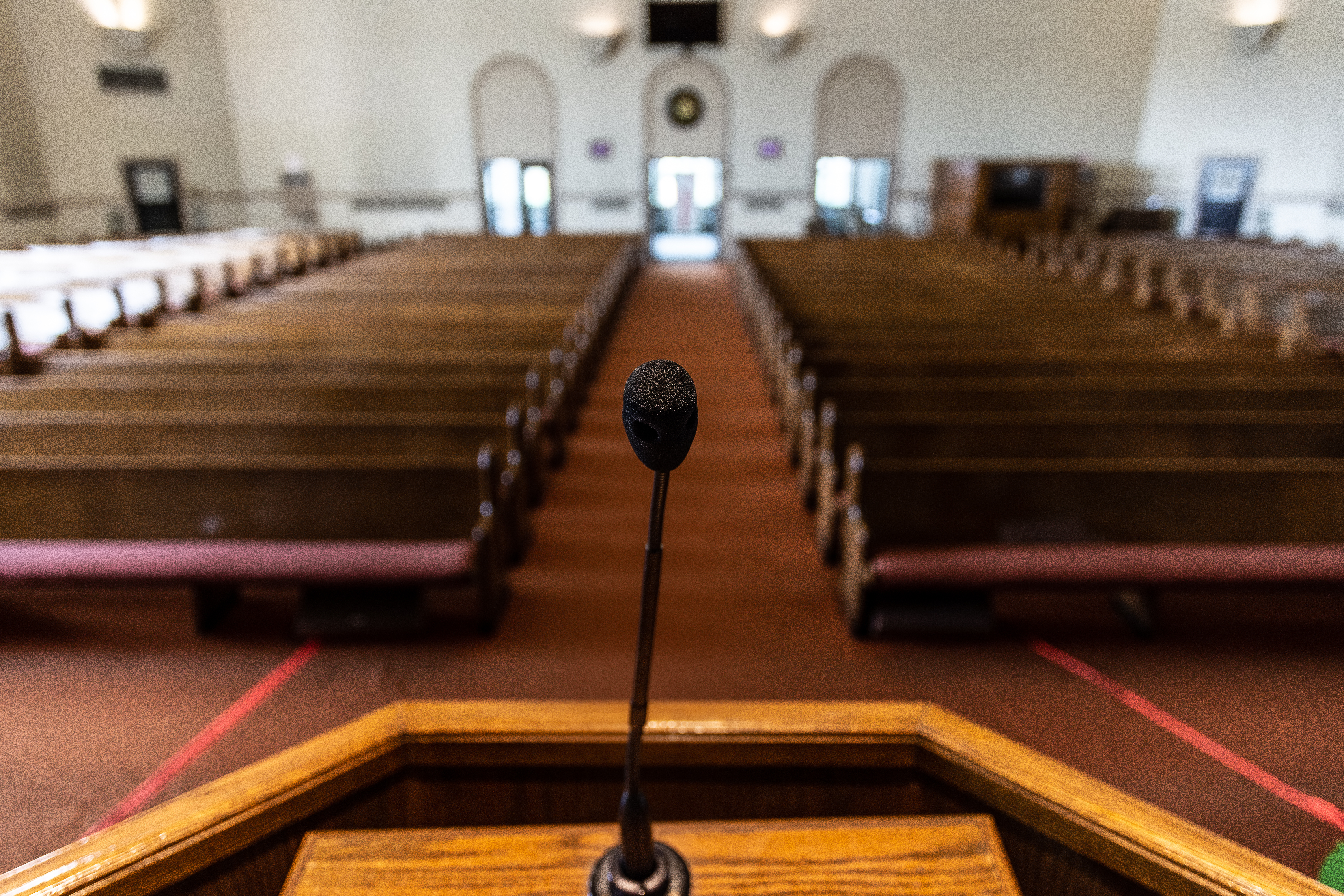 Update on the effort by Los Angeles County to shut down worship at GCC. The march in San Francisco took place. Some churches are worshiping in minor league baseball parks.
9/26/20 – The Roys Report – John MacArthur will Face New Hearing in November for Defying Ban on Indoor Services – On 9/24/20 an LA County judge postponed a hearing to consider whether to hold Grace Community Church and John MacArthur in contempt.
A hearing will now be held on 11/13/20. What will happen then? I don't know.
According to this article, the County's expectation is the judge at that time will set a date for ruling on the county's contempt request.
According to press release published in a blog post by the church's legal representation, Thomas More Society, on 11/13 the judge will hear arguments regarding the scope of a hearing on the merits of the contempt order. In other words, whether there will be a full hearing to consider whether the contempt order and underlying rules are even valid. It sounds like the judge is moving in the direction of requiring a full trial before ruling. That would put the actual case in court sometime in 2021.
The undated article summarizes current status: MacArthur Prevails – California Court Says Church and Pastor Entitled to Trial.
I am coming from a tradition that emphasizes what we call the idea of two kingdoms. There is a left kingdom, where governments, legislatures, courts, and human rules are in charge (nuance here of course is that God is in charge, but it is presented as human government). Executive orders, laws, and court rulings are in control here.
There's also a right kingdom, where the Church operates and the Bible is the guiding document. God is visibly and directly in charge here.
I give that condensed explanation because there is a comment by Pastor MacArthur in the blog post that brings in what I would refer to as left and right kingdom. He said, quoting:
"We are holding church. The Lord Jesus requires us to meet together and we will continue to do that because we are commanded to and because it is our right."
Last part of that comment makes the point quite clearly.
We are commanded to meet as a church. God clearly states we are to meet together and worship together and sing together. That is the right kingdom.
It is our natural right, embedded deeply and securely in the first amendment to the U.S. Constitution to engage in free expression of religion. That is a core right standing immediately next to freedom of expression, freedom of assembly, and freedom to petition for redress of grievance. That is the left kingdom.
We are commanded by God to worship. We have a right to do so under the American system of law and government.
In some other news:
9/20/20 – Patch – San Francisco Catholics Stage "Free The Mass" Protest – As planned, three separate marches went from local parishes to the City Hall on September 20.
9/25/20 – The Roys Report – Churches hit a homerun with services in ballparks and stadiums as Covid-19 cancel sports – In states where churches have actually been allowed to meet since the start of the pandemic, such as Indiana, Texas, and Minnesota, some churches have moved their worship services into minor-league baseball parks. Those are great facilities because it is already a sound system, there is plenty of seating which allows people to spread out, and there is a secure fence which allows keeping control of attendance.
One of the churches explains they would have otherwise needed to have six worship services on Sunday to allow everyone the chance to worship. With a baseball field the congregation can worship together.
Ah, how nice it would be to live in a state that allows religious freedom.