The number of new claims for unemployment for week ending 9/26/20 has been about the same over the last five weeks, in the mid- to high 800 thousands. Last big drop was the week of 8/29/20. To again put this in context, before the government induced shutdown of the economy new claims averaged about 220,000 per week.
Good  news is the number of continuing claims for unemployment is continuing to drop, which means that more people are going back to work than loosing their job.
The devastating impact of the economic shutdown continues to be painfully obvious.
New Graphs
Starting this week that way the information is presented for this ongoing analysis will be in graphs.
The tables previously provided will be maintained but converted to a graph. Also the information going back to January 1, 2020 is added to see the severity of the shock from the shutdown.
My further analysis of the data, particularly what happened during the initial shutdown shows my previous calculation of the number of new jobs is conceptually incorrect. I was calculating the change in the insured unemployed compared to the new claims assuming that the remaining change represented new jobs. That is not the case. Something else is involved that I do not understand. So, I will drop my previous analysis of the implied number of new jobs.
New claims
New claims for unemployment by week since the start of the year: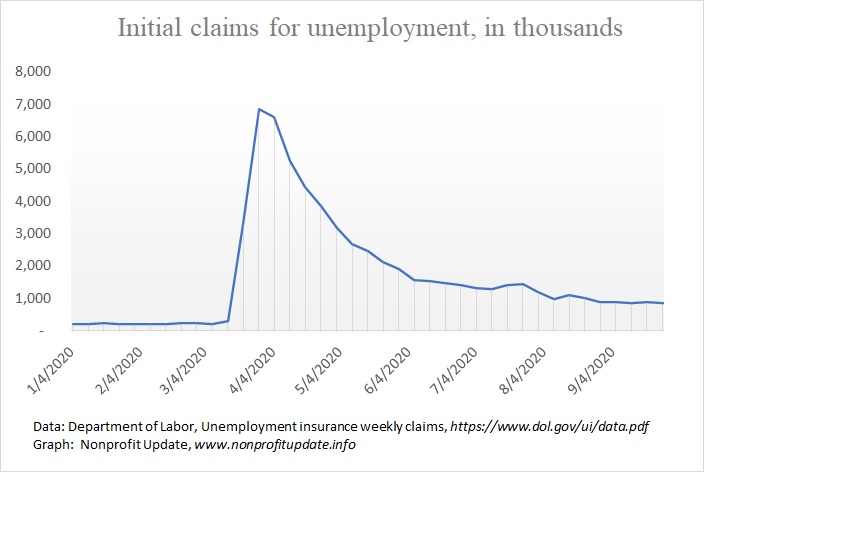 Continuing claims
The number of insured unemployed, in other words the number of people covered by unemployment insurance who are drying checks is extremely high, but is continuing to slowly drop.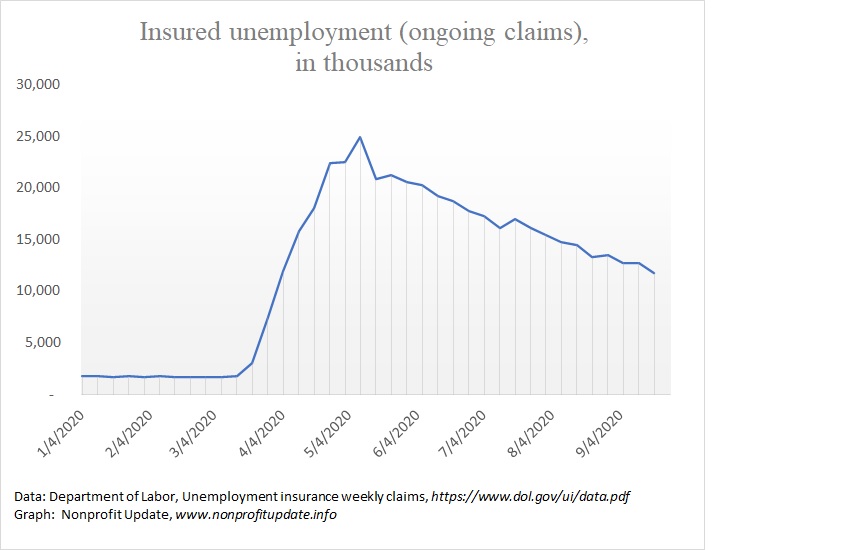 Insured unemployment rate
The proportion of people who are covered by unemployment insurance who are unemployed is also included in the weekly report. As you can see the insured unemployment rate is continuing to drop.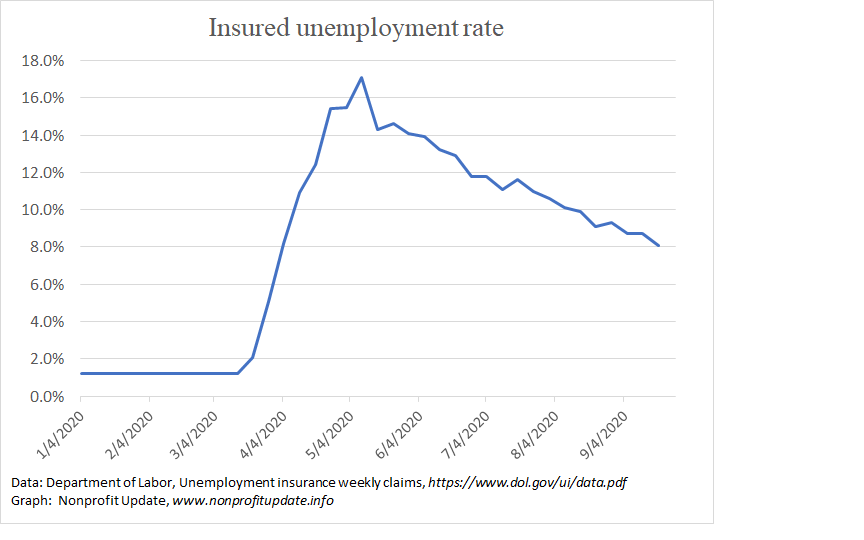 Data Source
Weekly press release from the Department of labor: Unemployment insurance weekly claims. At the end of the report you can find many months' worth of previous weekly data.