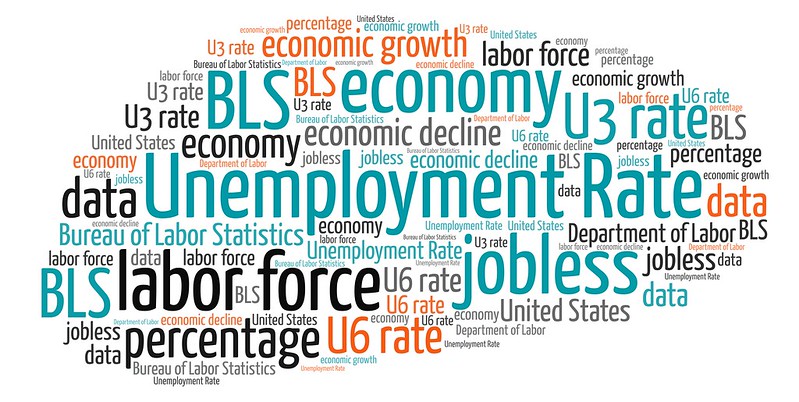 Shutting down the economy has predictable, expected consequences. One that became visible on Friday was 20 million jobs vaporizing in the last month which resulted in an expected soaring unemployment rate.
A ban on everything other than immediate emergency medical care has cratered revenue of hospitals bringing layoffs to the entire industry.
Finally, making unemployment benefits higher than the earning capacity of a large portion of people has the fully expected consequence of making people hesitant to return to work.
This discussion will be posted across several of my blogs.
5/8/20 – Wall Street Journal – April Unemployment Rate Rose to a Record 14.7% – Thirty-three million people filing a first-time claim for unemployment drove the unemployment rate to 14.7%. Oh, lots of those new claims were filed after the cutoff for the April calculations.
A staggering 20.5 million jobs disappeared. Article points out the number of jobs destroyed are equal to all the job gains over the last decade.
Picture it this way – that is the equivalent of everybody who found a job over the last decade getting laid off.
That 14.7% rate surpasses the 10.8% rate which was the highest since such statistics were officially tracked starting in 1948.
Economists estimate the unemployment rate during the peak of the Great Depression was about 25%.
As has been mentioned before, there were job losses amongst white-collar workers, including lawyers, accountants, and consultants.
5/8/20 – Wall Street Journal – Health-Care Workers See Steep Job Losses From Coronavirus – to prepare for the flood of COVID-19 patients which never arrived (apart from nursing homes in general and nursing homes in New York in particular, but that's another devastating and infuriating story), non-essential procedures were halted at hospitals and most medical providers.
Unemployment information shows the consequence was a loss of 1.4 million jobs in the healthcare sector, which included:
0.5M jobs in dentist offices
0.25M in doctor's offices
0.135M in hospitals
That provides a feel for the amount of in-office, hospital, and dental care that has not been provided to Americans.
Only now, and only in some states, can people resume getting their medical care.
5/8/20 – Wall Street Journal – Businesses Struggle to Lure Workers Away From Unemployment – Without debate other than screaming down the few Senators who accurately pointed out this very thing was going to happen, the U.S. Congress approved increasing unemployment benefits by $600 per week through the end of July.
The extra $15 per hour equivalent for a 40 hour week on top of existing unemployment benefits leaves about half of American workers in the position where they could make more money unemployed than working according to the article.
The concept is illustrated by a laid off bartender who previously was working at a bar inside the Ithaca New York airport. Here is the picture of her situation, with the weekly total and hourly equivalent for a 40 hour week:
week – per hour
$500 – $12.50 – hourly pay as bartender – this obviously would not include tips
$216 – $  5.40 – existing state unemployment benefits
$600 – $15.00 – federal supplement
$816 – $20.40 – total weekly unemployment benefits
We can only guess what her tips were and how much that would narrow the gap between her previous pay and unemployment benefits, but the person is quoted in the article as saying she's making more on unemployment. This person also had a weekend gig doing face painting at children's events, but that has obviously stopped as well.
Additional factors make it difficult to draw employees back to work, such as safety concerns. Those are a very real risk factor. However I have read other articles saying that companies, particularly restaurants, are having a tough time drawing their staff back to work.