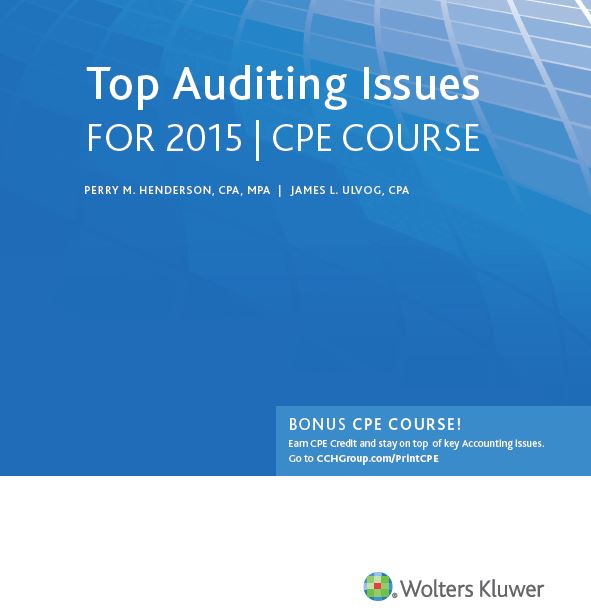 CCH (Wolters Kluwer) makes the material for some of its courses available for no charge.
If you want CPE credit there is a fee for grading the exam and awarding credit. However, if your goal is learning the materials are available gratis.
As I write this post, the following materials available:
I wrote some of the material for the Top Auditing Issues for 2015. The five chapters in Module 2 on Financial Reporting Framework for Small-and Medium-sized Entities are the biggest chunk of material I wrote for the 2015 edition.
I also provided chapter 13, Private Company Council – Relief from some GAAP Rules for Private Business.
Both FRF-SME and PCC pronouncements provide relief from some of the more onerous requirements of GAAP. If you haven't looked at those ideas, you might be pleasantly surprised at recent developments.
I also wrote the chapter on internal audit.
The 2016 addition is not yet available online.
The courses are broken into modules so you can just get the material you are interested in if you want to cover certain topics.
If you want some free material, check it out. If you want to see some of the writing I have done, you can check it out for no charge.