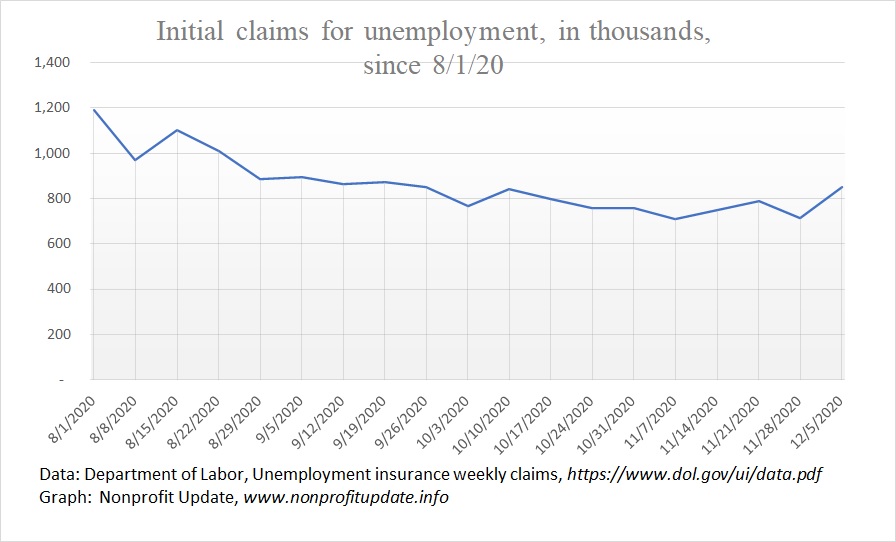 The number of new claims for unemployment for week ending 12/5/20 increased from 716K in prior week to 853K.
Number of new claims has been in the 700Ks or 800Ks since the end of August.
The number of continuing claims for unemployment increased for the week ending 11/28/20, going from 5.53M up to 5.76M.
Just a few graphs this week:
New claims
New claims for unemployment by week since the start of the year: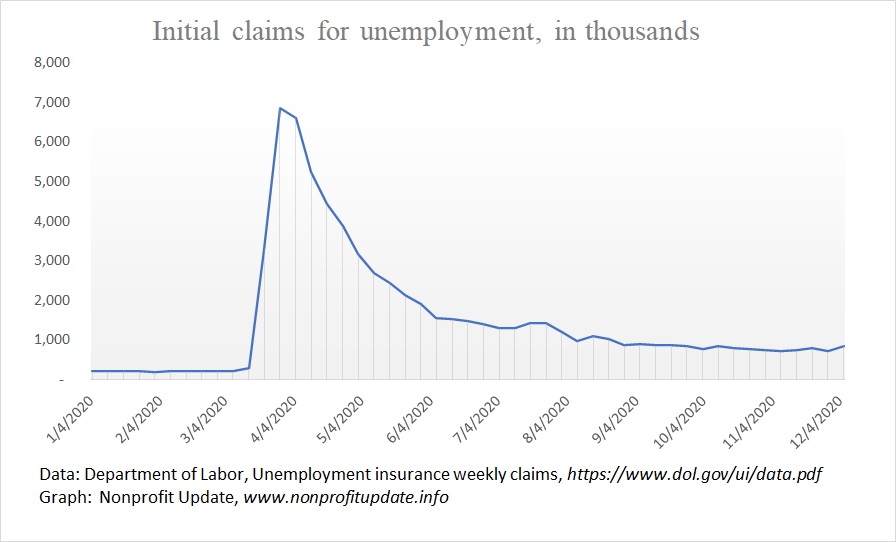 Continuing claims
Here is a closer look at the continuing claims at the state level only since 8/1/20: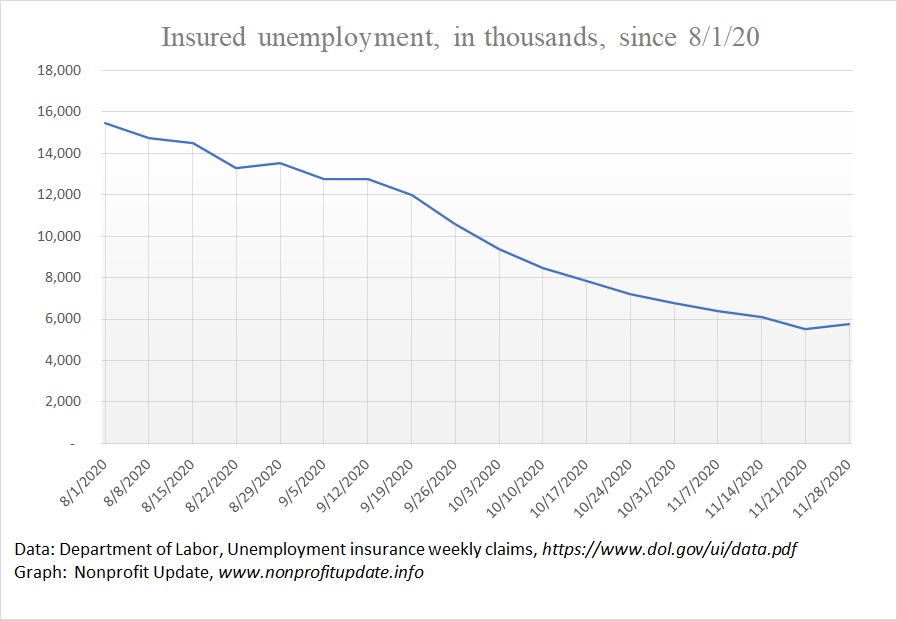 Data source
Weekly press release from the Department of labor: Unemployment insurance weekly claims. At the end of the report you can find weekly data for this year.